Rock The Blue! 20th – 26th June 2022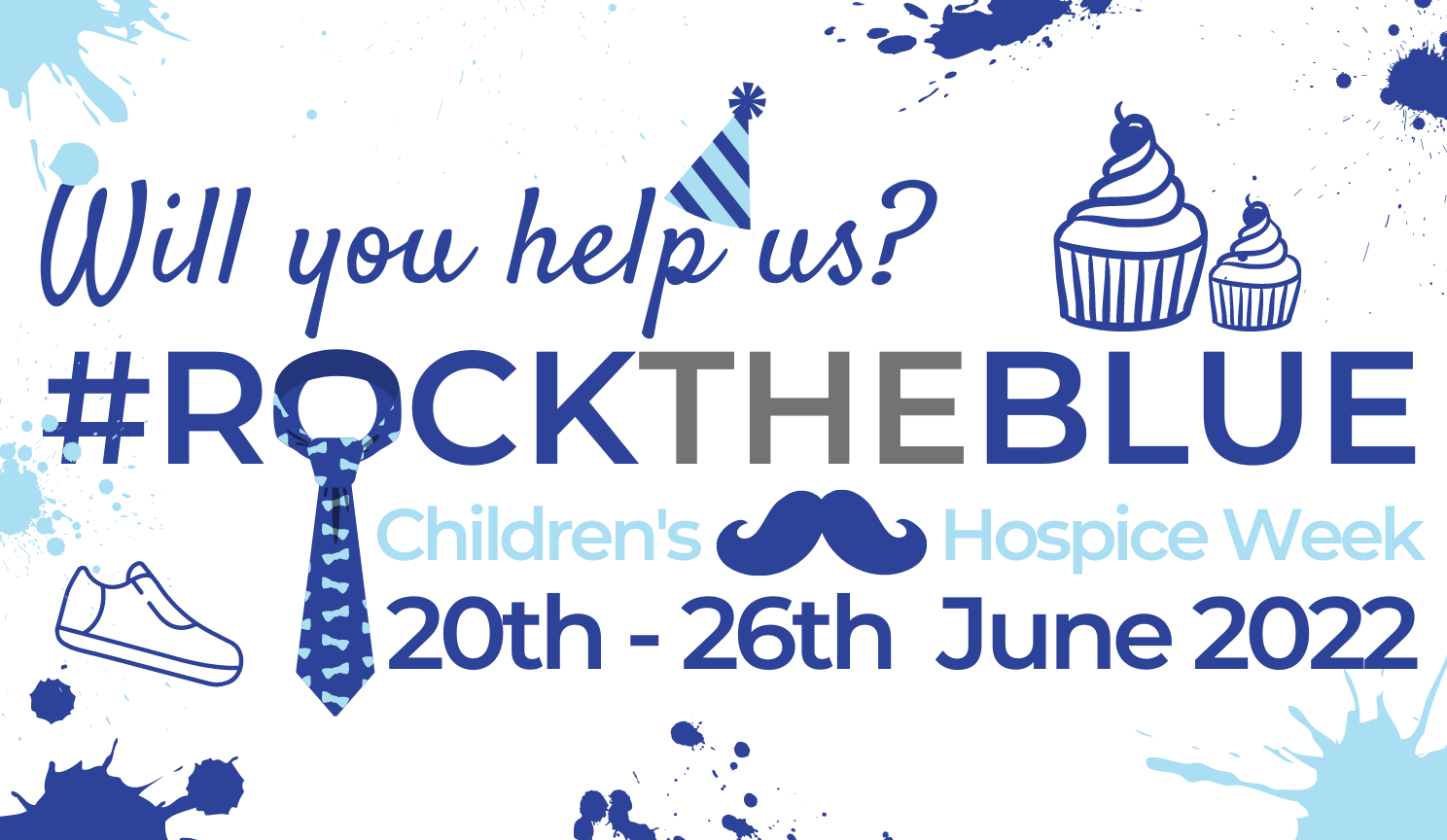 IT'S BACK!
After all the BLUEming fun we had in 2021, we are excited to tell you that Rock the Blue is back again as we celebrate Children's Hospice Week 2022.
Children's Hospice Week is a dedicated awareness and fundraising week for children's hospices across the UK and this year we have again decided to mark the occasion with our special campaign #RockTheBlue.
From dress up days and danceathons, to blue bake sales, raffles and even a blue treasure hunt, we had such a blast in 2021 and we could not have done it without all our amazing local businesses, schools and supporters.
Why blue?
Blue was 8 year old Alexander Devine's favourite colour and along with his favourite animal, the dolphin, it forms part of our logo; a reminder of how this very special boy inspired our charity and without whom we would not be here today providing specialist care and support to so many children and families.
So in Alexander's honour we're encouraging everyone to join the fun and #RockTheBlue with your most imaginative blue-themed challenge!
Your challenge. Your way!
From dying your hair blue, baking blue cakes, wearing blue fancy dress or even listening to Blue for a whole 24 hours there are so many ways you can get involved with our #RockTheBlue campaign – it's your challenge, your way!
Whether you rock the blue solo, take part with friends and family or even get your school or work involved, we'll be here every step of the way, with your free fundraising resources and dedicated support.
STEP 1: Choose your BLUE challenge. Need inspiration? Here are some of our favourite ways that you can show your BLUE colours!
STEP 2: Register your challenge here and set up your fundraising page and we will send you your FREE T-shirt and fundraising resources.
STEP 3: Spread the word about your challenge by using the hashtag #RockTheBlue on social media.
STEP 4: Take on your challenge between 20th and 26th June 2022 during Children's Hospice Week (don't forget to tag us in your social media posts!)
STEP 5: Celebrate your incredible achievements!
However you decide to #RockTheBlue, every penny you raise will help us continue to provide specialist care and support to every family who needs us. So thank you!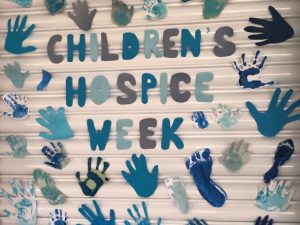 Need our help?
The word hospice should not seem scary and getting support from us doesn't have to mean a child's death is imminent. Helping to enrich the lives of the children and their families is at the heart of our service, our end of life and bereavement support is just a part of what we do.
Our children's hospice service covers the whole of Berkshire and into surrounding counties. Anyone can make a referral to Alexander Devine Children's Hospice Service and if you think your child may be eligible for our services, please do get in touch.
Alexander Devine Children's Hospice Service is the operating name of Alexander Devine Children's Cancer Trust. A company limited by guarantee registered in England and Wales No. 5757493
Copyright © 2019 Alexander Devine Children's Hospice Service. UK Registered Charity No. 1118947.