Heaven Sent Ball, 12th May 2023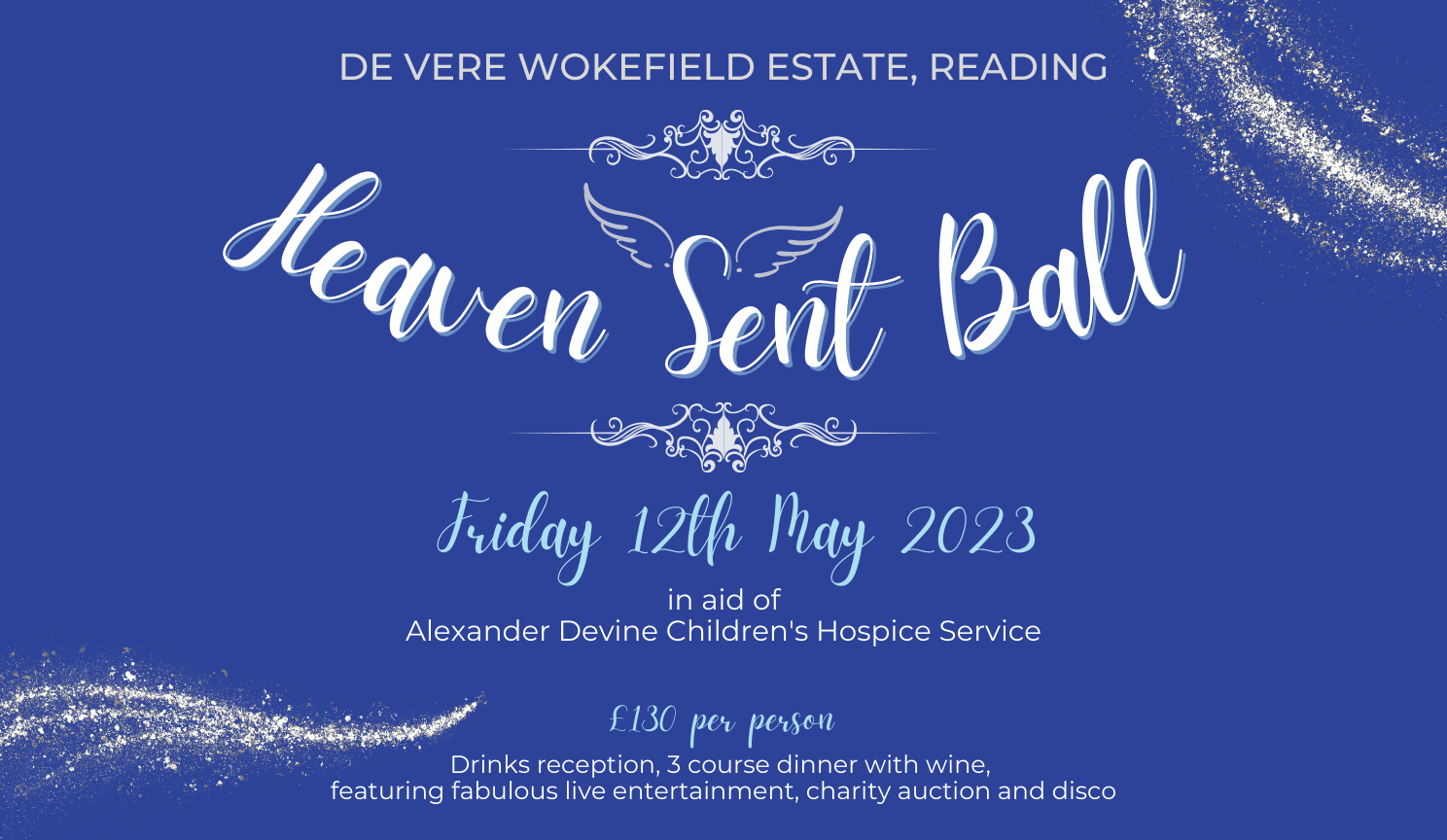 A sparkling evening of fine dining and fabulous fun – all in aid of your local children's hospice service
Where?
De Vere Wokefield Estate, Reading, Goodboys Lane, Reading, RG7 3AE
When?
Frirday 12th May 2022. Guests welcomed from 6.30pm and carriages at midnight
Cost?
Tickets cost £130 per person and can be purchased individually or as tables of flexible sizes. Enjoy an exclusive 10% discount on all tickets if you book before 3rd March 2023.
An unmissable evening of glitz and glamour
For this year's Heaven Sent Ball, we are heading to the stunning and prestigious De Vere Wokefield Estate, near Reading.
Guests will enjoy a sparkling reception, a fabulous three-course meal with half a bottle of wine, the chance to win some exclusive prizes in our live and silent auctions, some wonderful live entertainment throughout the evening, and, of course, plenty of dancing!
You'll be helping children like Keanu
By joining us for our Heaven Sent Ball, you'll be doing something amazing. Not only is it a wonderful night out, but it will also fund vital and specialist care for children like Keanu.
Shortly after Keanu was born he sadly caught meningitis that lead to severe swelling in his brain. Now two years old, his ongoing complex medical condition means he needs a lot of additional support. Alexander Devine is there to help the family as much as it can, providing much-needed respite, nursing care and specialist play.
Will you join us this year and help make sure more children and families like Keanu's get the help they need?
Sponsorship
We have a limited number of corporate sponsorship packages available. For further information, please get in touch with Tai Bishop our Lead for Corporate Partnerships by emailing taib@alexanderdevine.org.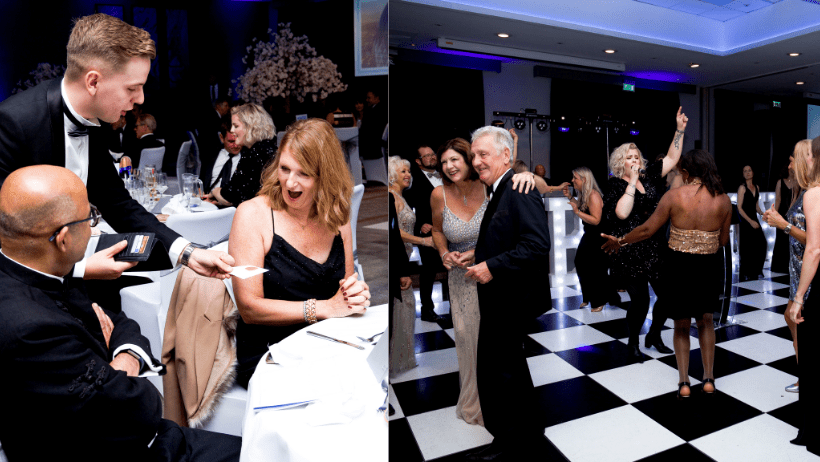 Need our help?
The word hospice should not seem scary and getting support from us doesn't have to mean a child's death is imminent. Helping to enrich the lives of the children and their families is at the heart of our service, our end of life and bereavement support is just a part of what we do.
Our children's hospice service covers the whole of Berkshire and into surrounding counties. If you think your child may be eligible for our services, please do get in touch.
Alexander Devine Children's Hospice Service is the operating name of Alexander Devine Children's Cancer Trust. A company limited by guarantee registered in England and Wales No. 5757493
Copyright © 2019 Alexander Devine Children's Hospice Service. UK Registered Charity No. 1118947.