Devine Spring Appeal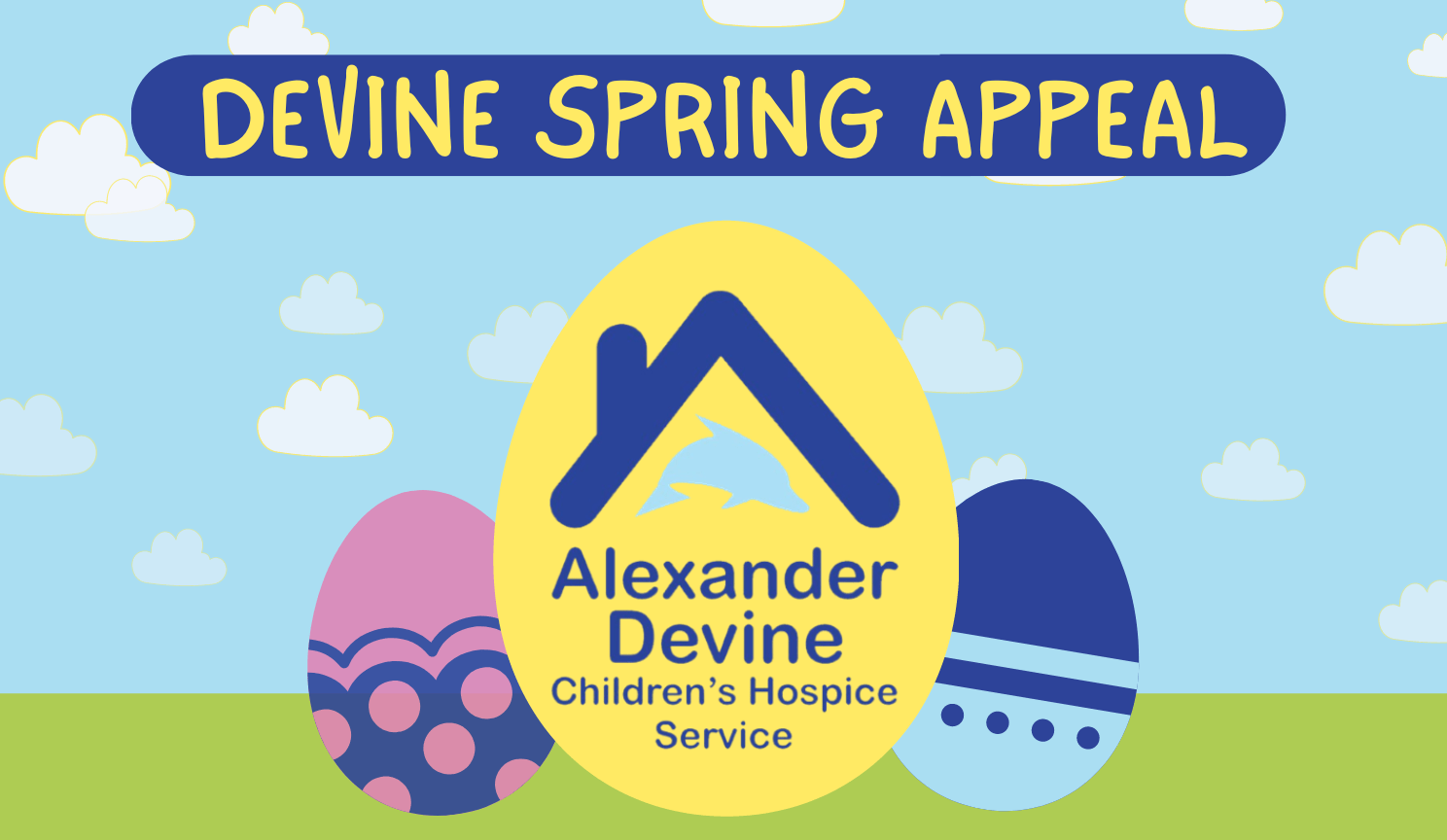 Help make sure this spring is full of moments that matter for families that need us
As well as specialist clinical care, our children's hospice service is dedicated to helping every child and family make as many precious memories, for however long they have together.
This spring we have lots of activities and events planned. For the children and their siblings there will be play and adventures, as well as inviting families to come together at our hospice for our Spring Family Fun Day.
With your support this spring, we can bring joy, fun and special family time to so many lives.

Get involved with our Devine Spring Appeal
No gift is too small to make a difference this spring.
We rely nearly entirely on fundraising, donations and gifts in Wills to cover our costs, which means your support makes our specialist care, fun and memory-making possible.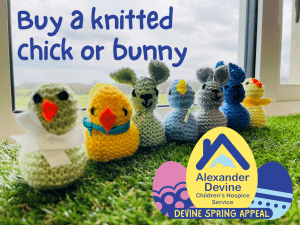 The big question this spring….
chick or bunny? or why not both?
Our volunteer knitters have been hard at it again this year making hundreds of adorable chicks and bunnies to raise vital funds for us.
For just £3, give one of our knitted chicks or bunnies a new home!
In a selection of different colours and with a chocolate egg inside, they make the perfect treat for you or a loved one. What's more, 100% of proceeds go to supporting Alexander Devine.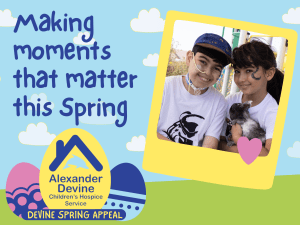 Give a meaningful gift this Spring
A donation to our Devine Spring Appeal means together we can make special moments that matter for every child and family that relies on us.
Here are a few ways you could make a difference:
A gift of £3 could buy an Easter egg for us to give to a child or sibling we support.
A gift of £10 could fund arts and crafts resources to provide stimulation for a child and their siblings at our hospice, in their own home or in hospital.
A gift of £20 could help fund an activity for a family attending our Spring Family Fun Day.
Become an EGGS-tra special fundraiser
Fancy taking on an egg-citing challenge? Want to hold your own Easter egg hunt in your community or perhaps organise some Spring fun with your colleagues?  Make your activities mean more by fundraising as part of our Devine Spring Appeal. It's easy to set up your own fundraising page. Please do get in touch with our Fundraising Team so we can support you with any resources you might need and answer any questions you might have. Please email fundraising@alexanderdevine.org.
Your support this Spring will help families like Pippa's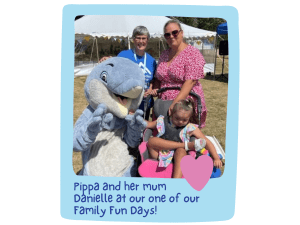 "Alexander Devine's support is invaluable.
They are there through all sorts of different issues, whether it be emotional support or medical advice, and that's not just for Pippa but also for her older brother Elliot. 
It's brilliant how they provide this hug. They are just there all the time and the hospice does not feel like a sad place, it is not full of mourning. All the time we spend there is full of happy memories."
Danielle, Pippa's mum
Need our help?
The word hospice should not seem scary and getting support from us doesn't have to mean a child's death is imminent. Helping to enrich the lives of the children and their families is at the heart of our service, our end of life and bereavement support is just a part of what we do.
Our children's hospice service covers the whole of Berkshire and into surrounding counties. If you think your child may be eligible for our services, please do get in touch.
Alexander Devine Children's Hospice Service is the operating name of Alexander Devine Children's Cancer Trust. A company limited by guarantee registered in England and Wales No. 5757493
Copyright © 2019 Alexander Devine Children's Hospice Service. UK Registered Charity No. 1118947.