Pokemon Paul Go!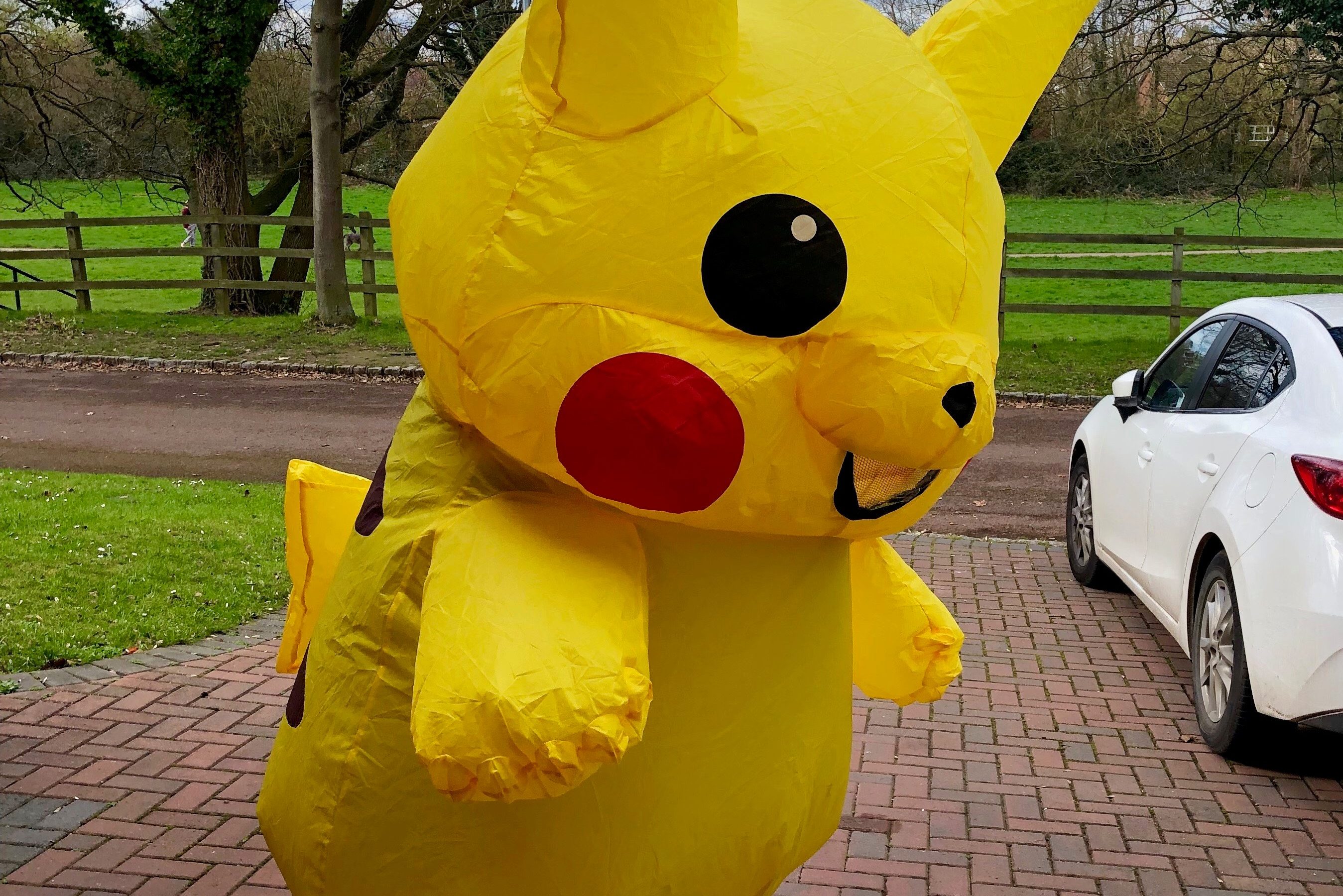 On 14 April, Paul Brown from Wokingham has set himself the challenge of running 10km dressed as Pikachu, one of the popular Pokemon characters, to raise vital funds for Berkshire's children's hospice service.
For the last few years Paul has supported Alexander Devine Children's Hospice Service by taking part in its popular annual Santa Dash in Windsor. This year he decided he wanted to see if he could do more for the children's hospice service and take on a different type of challenge altogether. He will be running the 10km as part of the Brighton Marathon Weekend on Sunday 14 April.
Commenting on his run and decision to wear the heavy and restrictive costume, Paul Brown said:
"I am really looking forward to the run but I have never challenged myself as much due to this costume being so big at 8ft tall! The costume has no air vents so it should be an interesting run. I chose Pikachu as it is such a recognised character amongst the young – and old so I am hoping for a lot of encouragement along the route.
"Raising money for Alexander Devine was an easy decision; they provide such an important service to inspirational youngsters and their families in my local area and I just want to try and do my bit to continue this amazing charity's work."
Julia Philipson, Community Fundraiser for Alexander Devine Children's Hospice Service, praised Paul's efforts:
"For a lot of people running 10km is a tough enough challenge, but to do it dressed in such a large and cumbersome costume is going to be quite a feat! We are thrilled Paul has chosen to support us in this challenge and we wish him the best of luck. We could not provide support for our families without the fundraising efforts of wonderful people like Paul, it really does make such a difference to us."
Need our help?
The word hospice should not seem scary and getting support from us doesn't have to mean a child's death is imminent. Helping to enrich the lives of the children and their families is at the heart of our service, our end of life and bereavement support is just a part of what we do.
Our children's hospice service covers the whole of Berkshire and into surrounding counties. If you think your child may be eligible for our services, please do get in touch.
Alexander Devine Children's Hospice Service is the operating name of Alexander Devine Children's Cancer Trust. A company limited by guarantee registered in England and Wales No. 5757493
Copyright © 2019 Alexander Devine Children's Hospice Service. UK Registered Charity No. 1118947.