It costs us more than
£1.6 million

to run our children's hospice service each year
Our children's hospice service only receives enough NHS funding to pay for about two weeks of our service. We therefore rely on donations and fundraising to pay for the other 50 weeks each year.
Each year it costs us more than £1.6 million to run our children's hospice service across Berkshire and the surrounding counties. This means we need to raise over £4,500 each day to keep supporting local children and their families.
We need your help!
Whether it's volunteering, fundraising, corporate partnerships or community awareness, there are so many ways you can help support local children with life-limiting and life-threatening conditions.
You can make a real difference.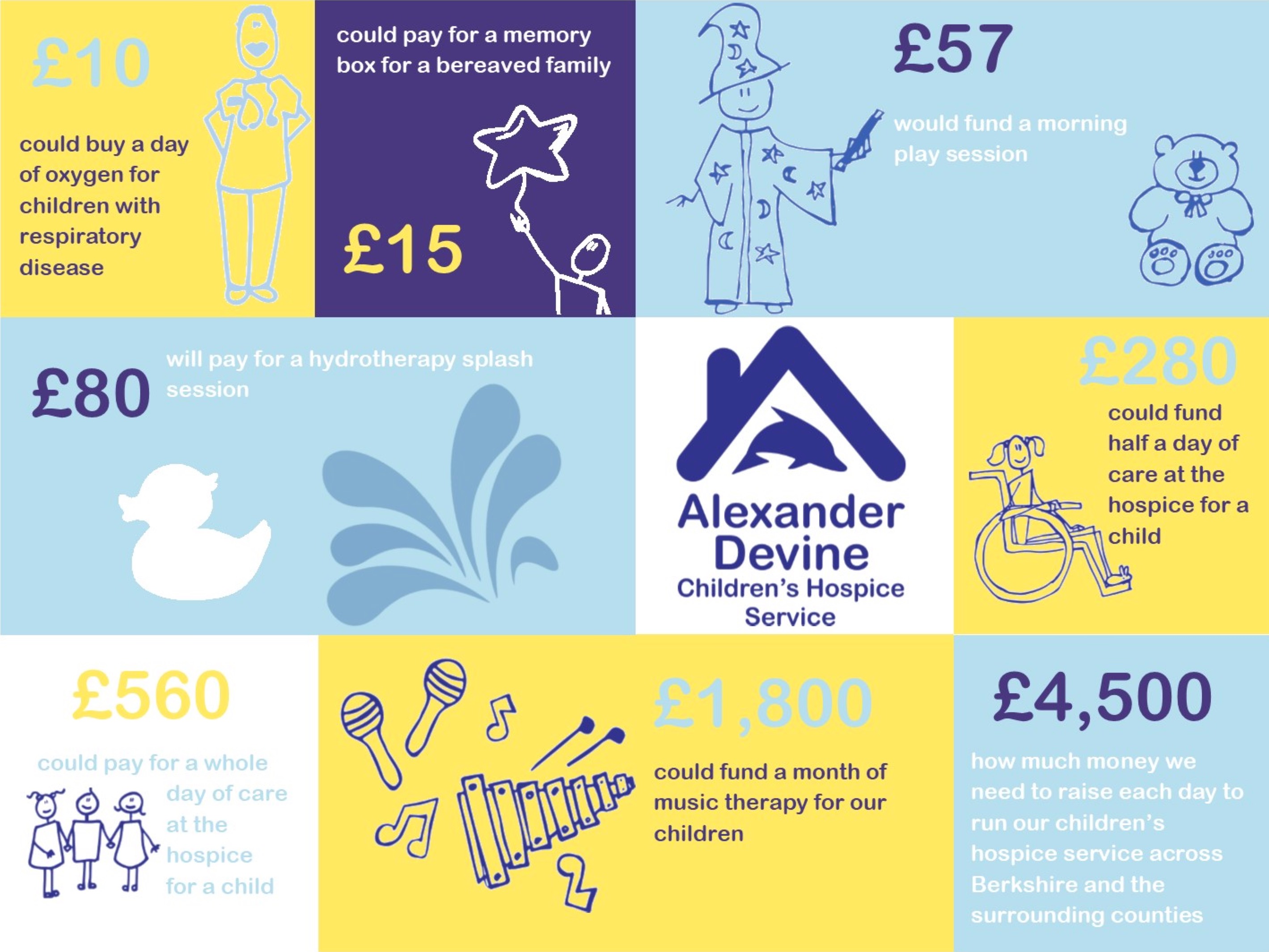 If you are looking to hold your own event, take part in a challenge or want to get involved with our fundraising activities, we can help.
We have a number of resources you can download to help you collect sponsorship and advertise your fundraising activity. We can also help if you need t-shirts, balloons, collection buckets or other fundraising support.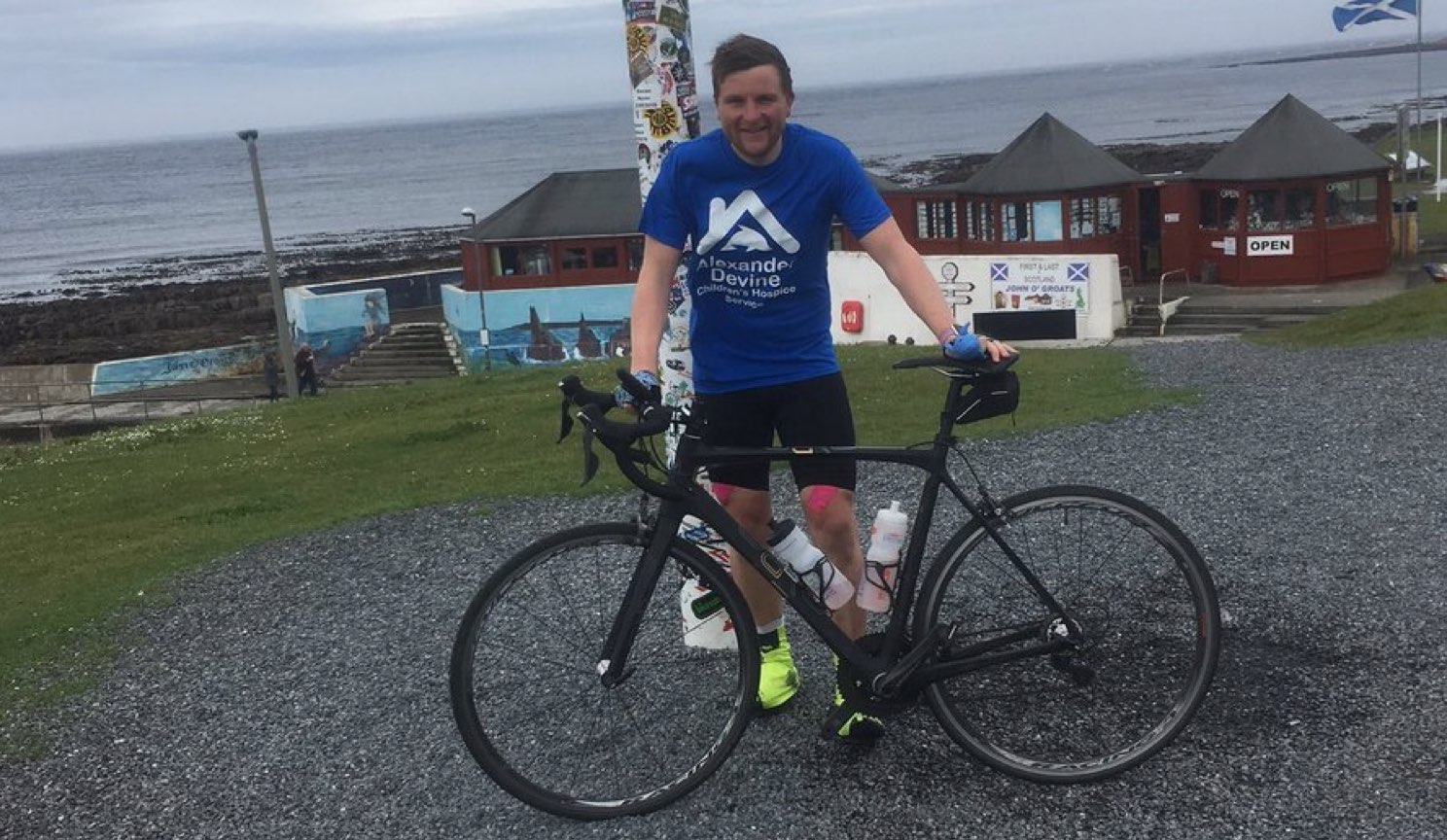 With your community group
Over the years we have visited and worked with a variety of community groups to share our story and inspire their members. We've been supported by Harley Davidson owners, golfers, crafters, gardeners and rotary clubs, to name just a few! All of them have helped us reach a much wider audience and also raised an incredible amount of money for us.
In recent years we have also had friends come together and set up their own Community Fundraising Groups. We currently have groups in Maidenhead, Wokingham, Reading and Newbury. They have done amazing things for us including running pop-up shops, arranging toy collections, creating beautiful knitted items to sell and arranging fun social events like quiz nights and garden parties.
These groups have been fantastic ambassadors for our charity in their local area as well as making a huge difference with their fundraising efforts.
If you would like us to come and speak to your group or you are interested in starting up your own group, please get in touch with our team.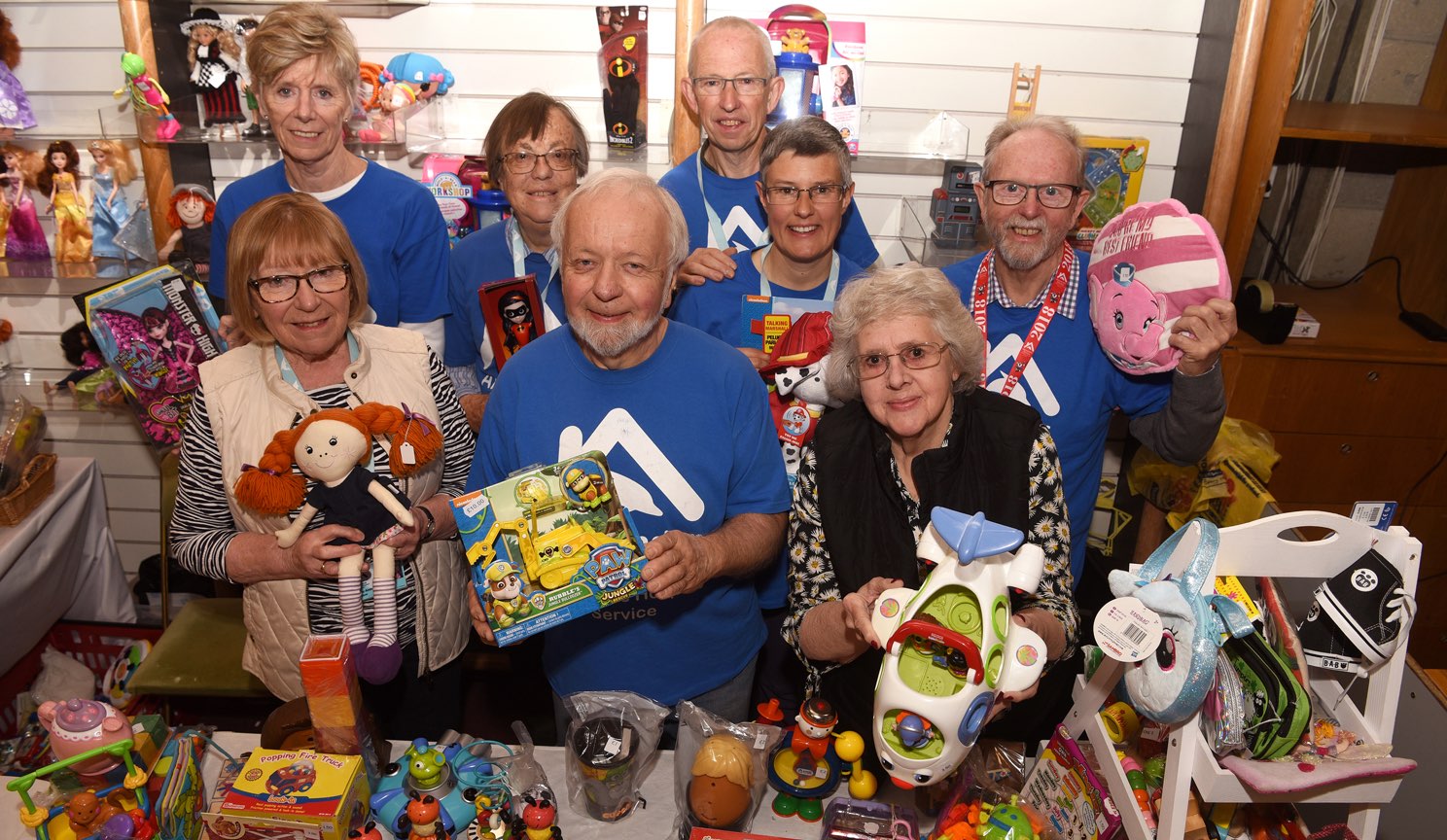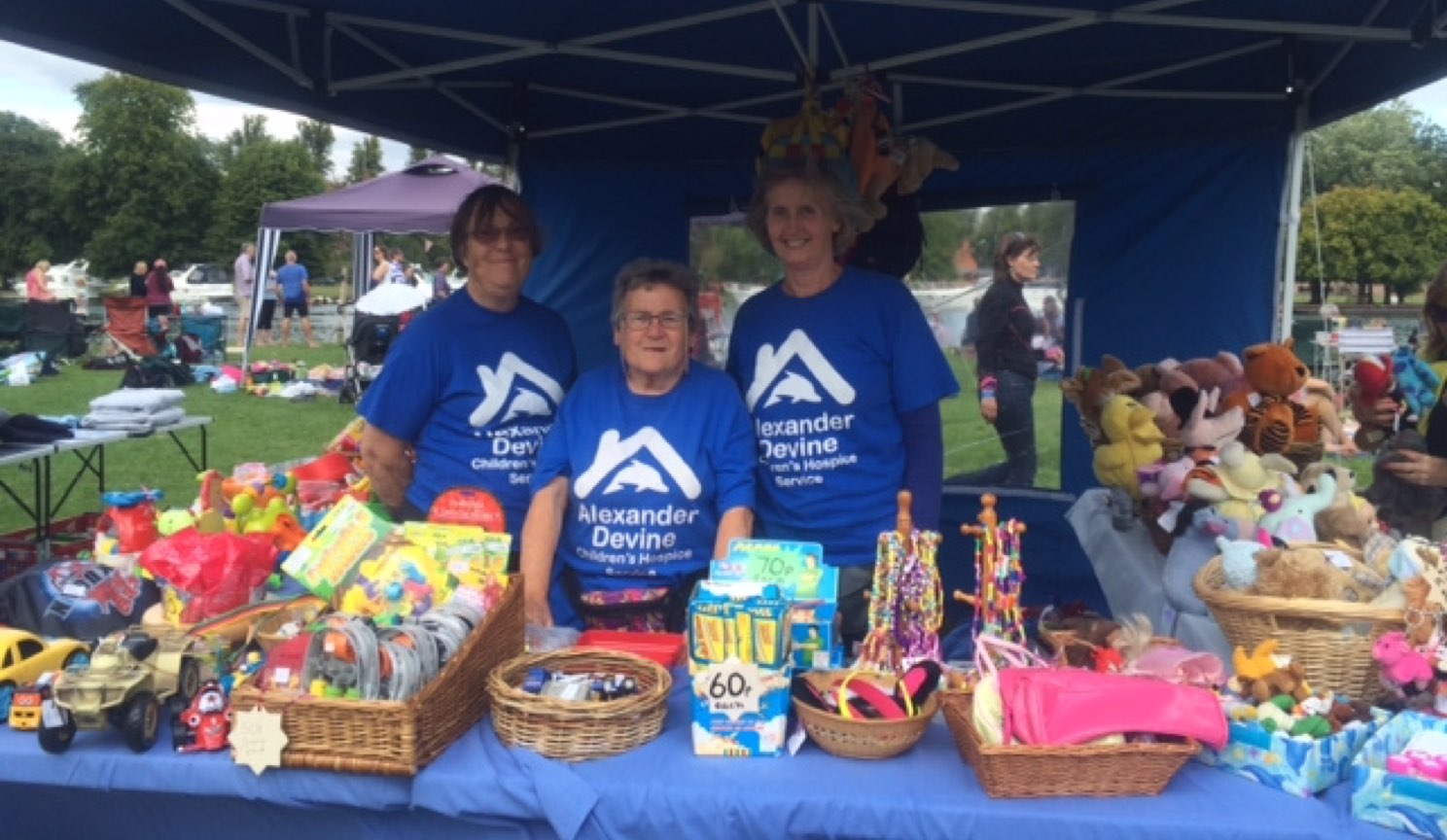 From dress down days to fancy dress sponsored walks, summer fetes to colouring competitions, bake sales to taking part in our Santa Dash, we are always amazed by the creative fundraising ideas young students come up with!
We have been fortunate to work with lots of local schools across Berkshire and the surrounding counties. We have lots of ideas and we are always happy to have a chat if you have something in mind.
As well as fundraising, our work with schools is an important way of raising awareness about Alexander Devine and the challenges that the children and families we support are facing. If you would like one of our community team to come and speak to your students about the work we do, please do get in touch. 
If your school is interested in helping Alexander Devine, please contact the fundraising team on 01628 822777 or email.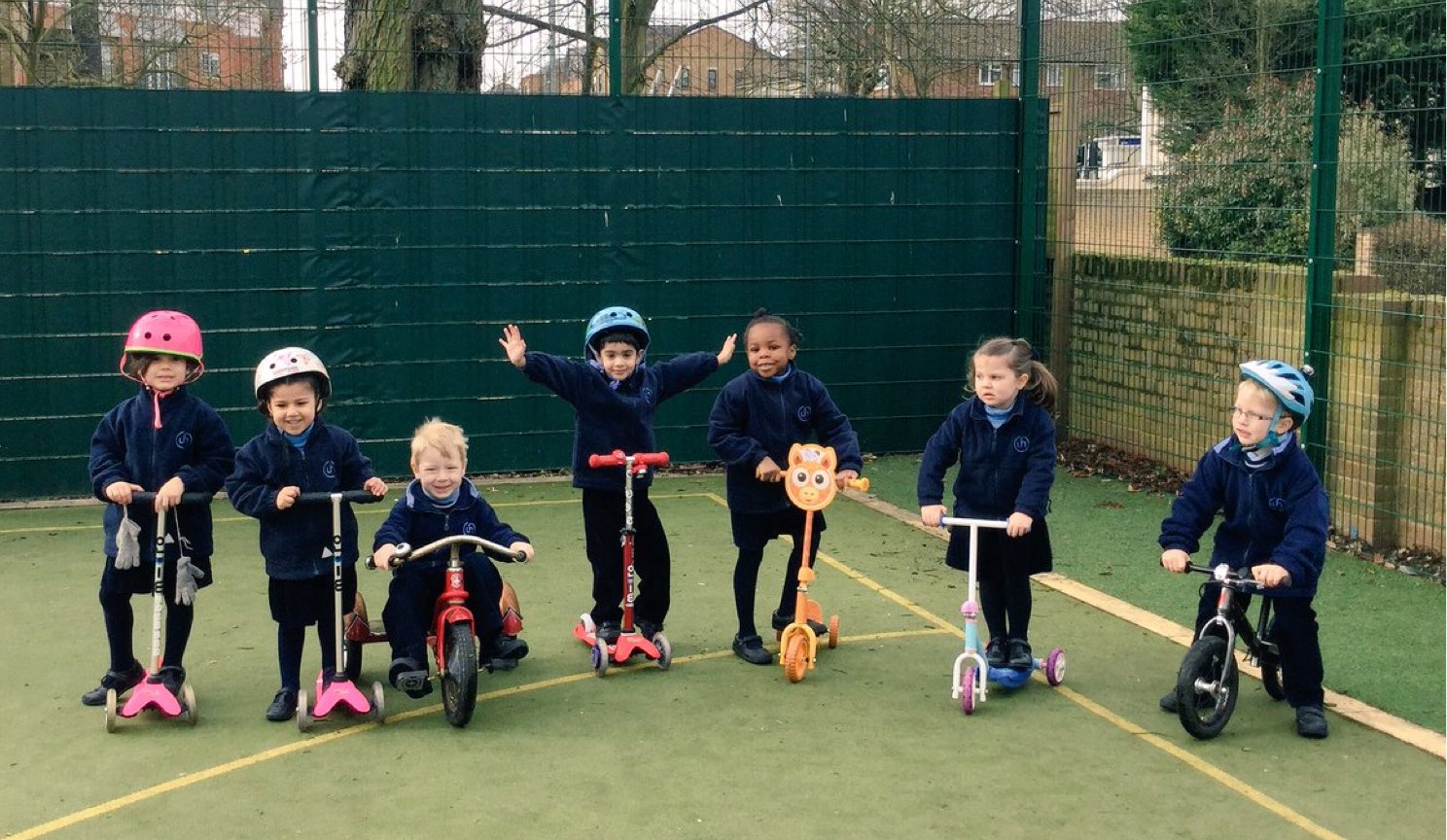 Our corporate partnerships have made a real difference to the lives of local children and their families. We know that in return their involvement with us has made a positive impact on their business. Staff motivation, retention and team building as well as demonstrating a commitment to social responsibility are just some of these benefits.
Every business is different and your dedicated account manager will work with you to build a mutually beneficial partnership that supports our work, whilst meeting your objectives. Currently our corporate partners are choosing to support in a number of different ways including:
Sponsorship opportunities
Charity of the year partnership
Participation in our major fundraising events
Gifts in kind and pro bono support
Pay for a day
Payroll giving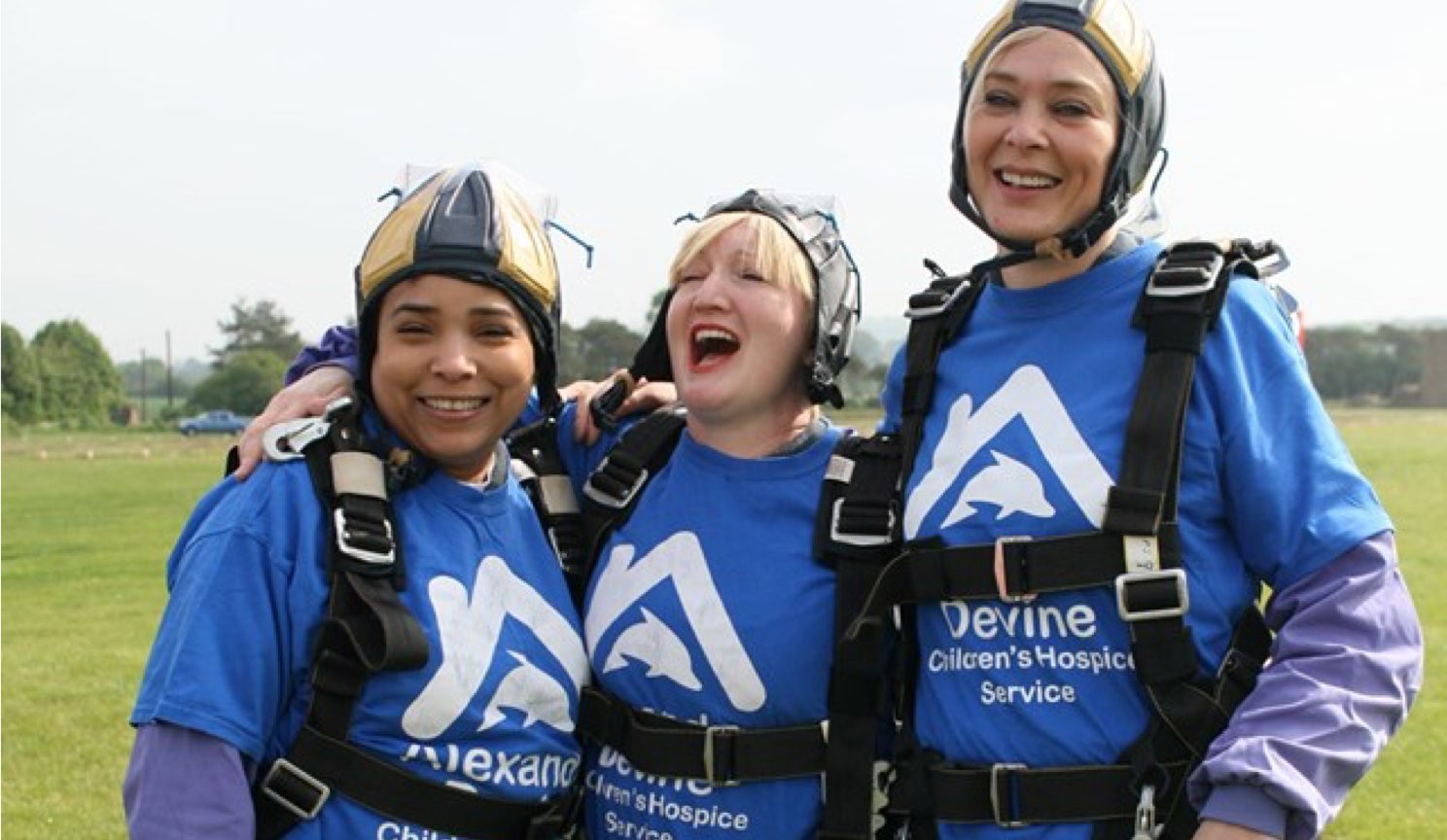 If you think your workplace might be interested, please get in contact with one of our corporate fundraisers to discuss how you can start making a big difference to the lives of those in need in your local community.
If you are part of a Charitable Trust or Foundation and would like to support the work of our vital children's hospice service, we would love to hear from you. 
If your trustees would like to see first-hand what we do and the difference it makes to local children and their families, we would be more than happy to arrange hospice visits.

For more information contact our Trusts and Foundation Fundraiser by email fundraising@alexanderdevine.org or call 01628 822777.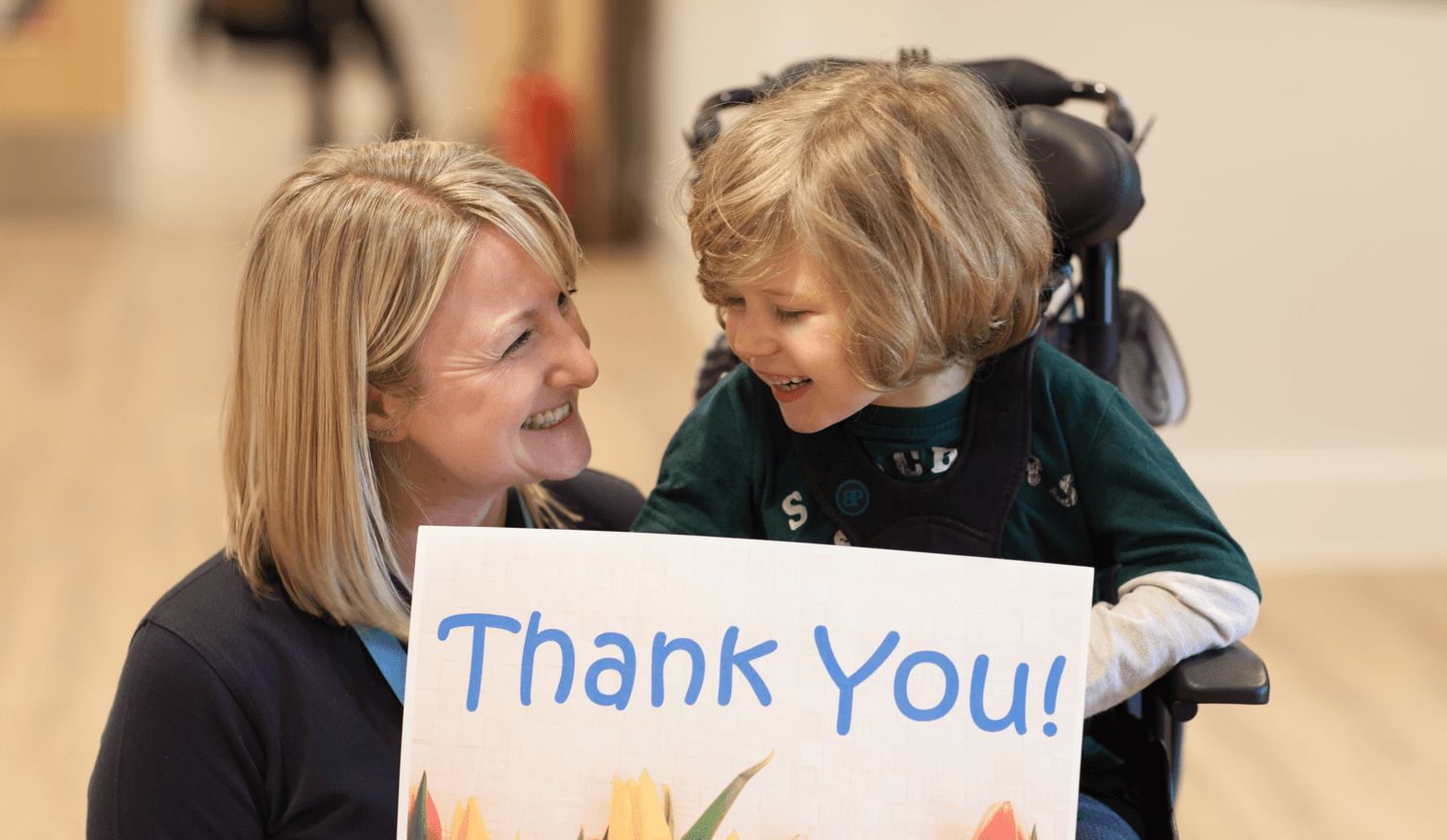 Volunteers
Our volunteers are a vital part of our charity – at the hospice, within the care team and across the community.
Our volunteers come from all corners of Berkshire and the surrounding counties. From bucket collections to grass cutting, care support to helping run community events, every minute of their time makes a massive difference to us.
Events
Our year is full of fundraising events to suit most tastes – from the Devine Daredevil Skydive to our Windsor Santa Dash, Heaven Sent Ball in spring to Scrummy Mummy curry night in winter.
Take a look at our events calendar to see what's happening near you. It is updated regularly so please check back!
Alexander Devine on Facebook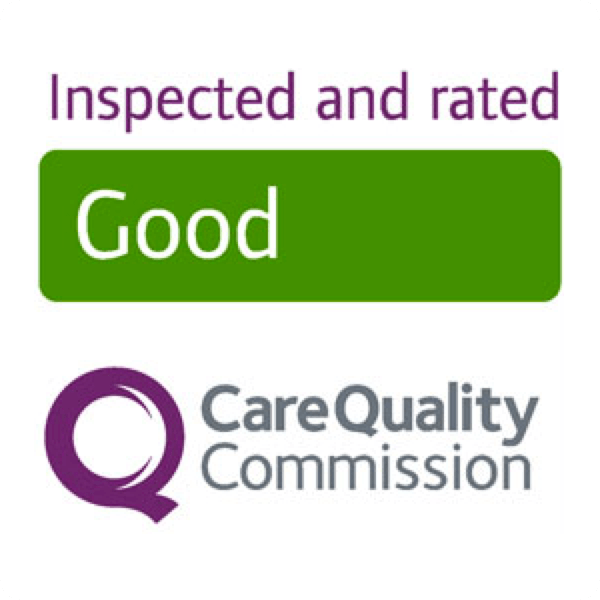 Alexander Devine Children's Hospice Service is the operating name of Alexander Devine Children's Cancer Trust. A company limited by guarantee registered in England and Wales No. 5757493
Copyright © 2019 Alexander Devine Children's Hospice Service. UK Registered Charity No. 1118947.