What our volunteers mean to us 
With a diverse range of skills, interests and hobbies, each and every day our wonderful force of volunteers help to make a huge difference to local children and their families.
We have volunteers supporting our care team, tending to our hospice grounds and also providing office administration. Throughout Berkshire and the surrounding counties, we also have volunteers fundraising for us and organising events.
The dedication, enthusiasm and also gift of their time is invaluable to us. We really couldn't do what we do without our volunteers!
We are always looking for new volunteers – whatever your experience and however much time you have to give, we would love to hear from you.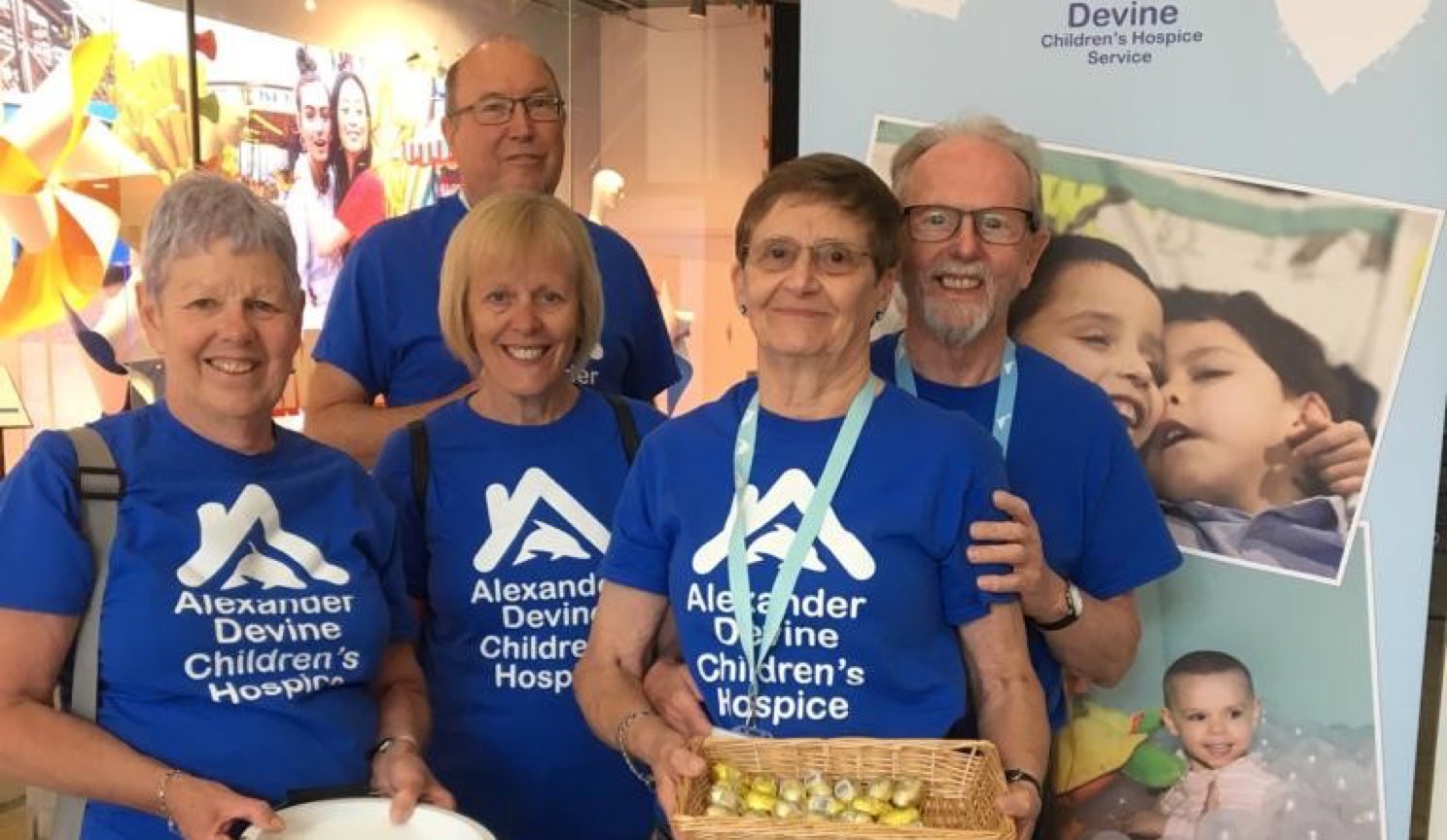 Can you help us?
Below are just some of the exciting ways you can get involved in volunteering with us.
If you are a business looking for corporate volunteering opportunities, please note this is something we only offer to companies who have an active corporate partnership with us. To find out how to become a corporate partner, please visit our Corporate partnership page. 
Set up a fundraising group
Get together with friends and organise fundraising activities in your local area.
Collection boxes
Dropping off collections boxes to various locations in the community and seeking new ones.
Devine gardening club
Join our lovely group of volunteers who are dedicated to maintaining our beautiful hospice grounds.
Office support
Support us in the hospice with research, fundraising and office administration.
Coffee mornings
Organise and run a coffee morning and bake sale in your local area.
Community events
Helping to run stalls at local shows or pop-up shops or perhaps volun-cheering at challenges events
Speakers
Help us to share our story with your local schools, community groups or businesses.
Care volunteers
Supporting the Alexander Care Team with activities in the hospice.
Don't see anything you fancy?
We have lots more exciting opportunities coming up so please express your interest with Debbie Tonkinson, our Volunteer Development Manager. You can call her on 01628 822777 or get in touch by email.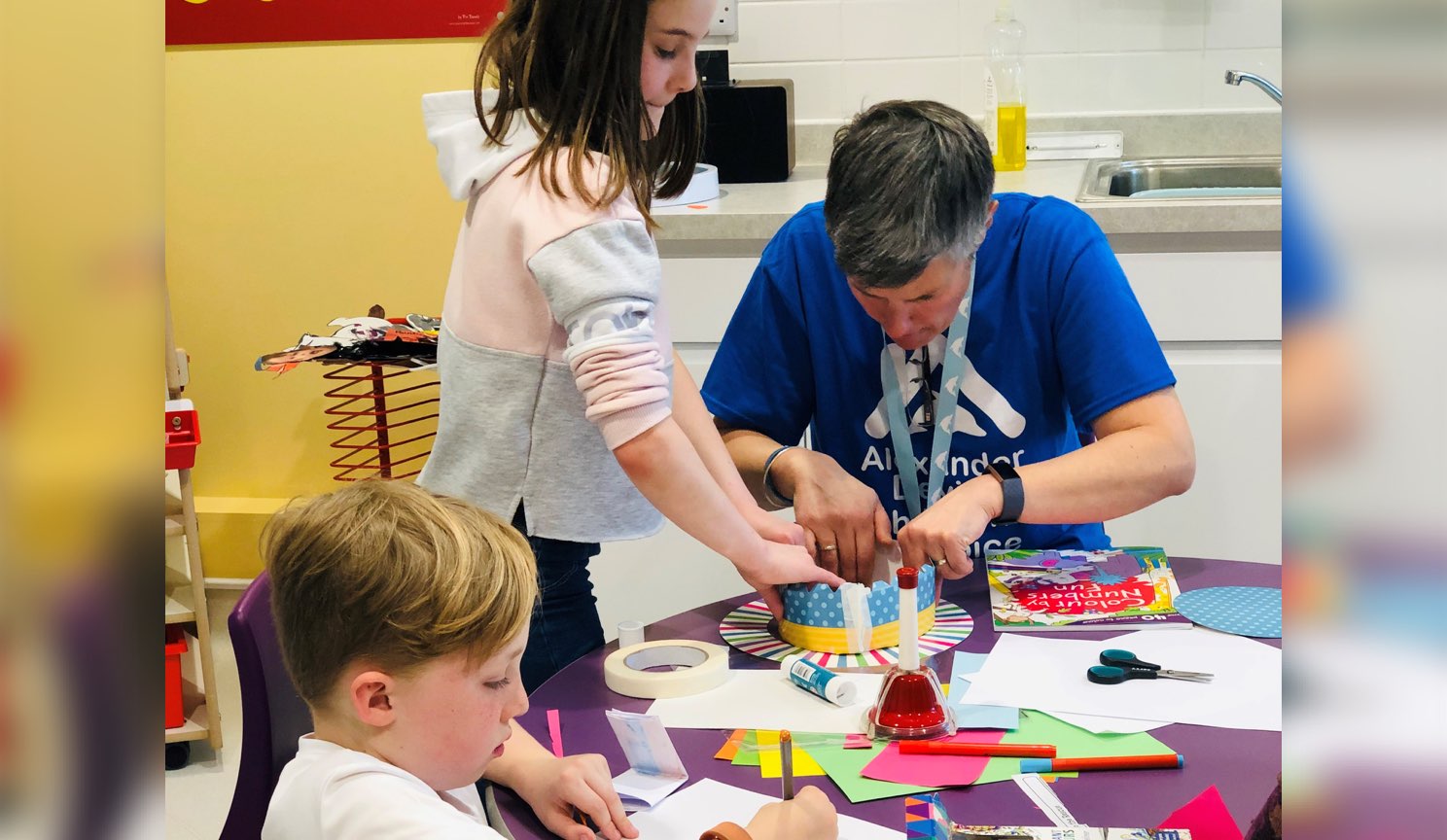 "When you come to the hospice there's a warmth created by knowing Alexander's family are still very much involved. We are part of an amazing extended family, all on a journey together.
I often talk about the sense of belonging and pride I feel whenever I wear my blue t-shirt, the buzz and excitement when I go off to an event. It doesn't matter how much or how little any of us does, as a volunteer you are always welcome and you know you are valued and appreciated. You feel like you count!"
Silvia Little – care, gardening and fundraising volunteer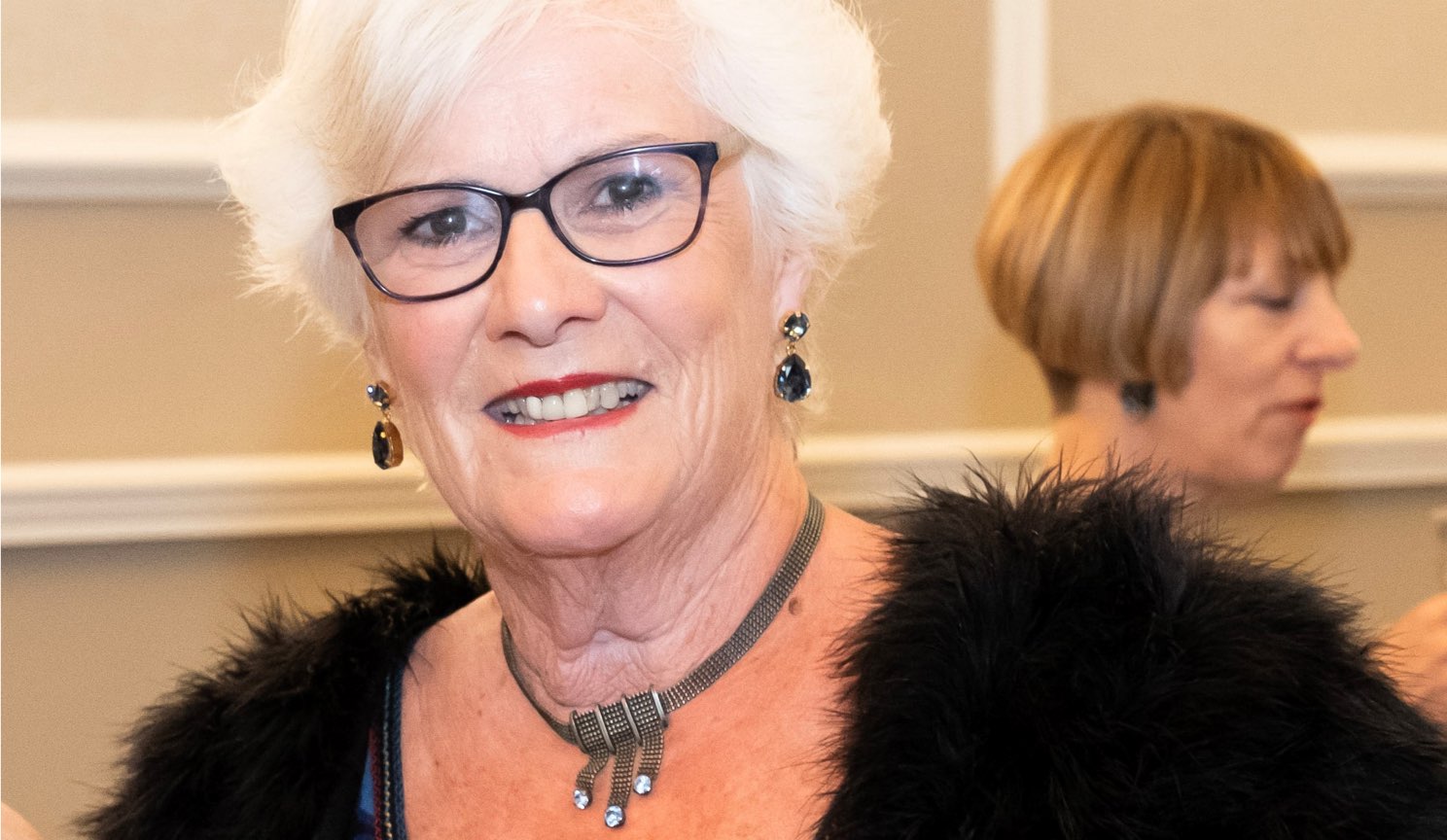 "I appreciate so much the constant support, friendliness and encouragement I have received from all permanent staff at Alexander Devine. I admire their professional and caring attitude in achieving the excellent service they give to the children and families they work with, which is inspiring to me as a volunteer."
Anne Phillips – fundraising and event committee volunteer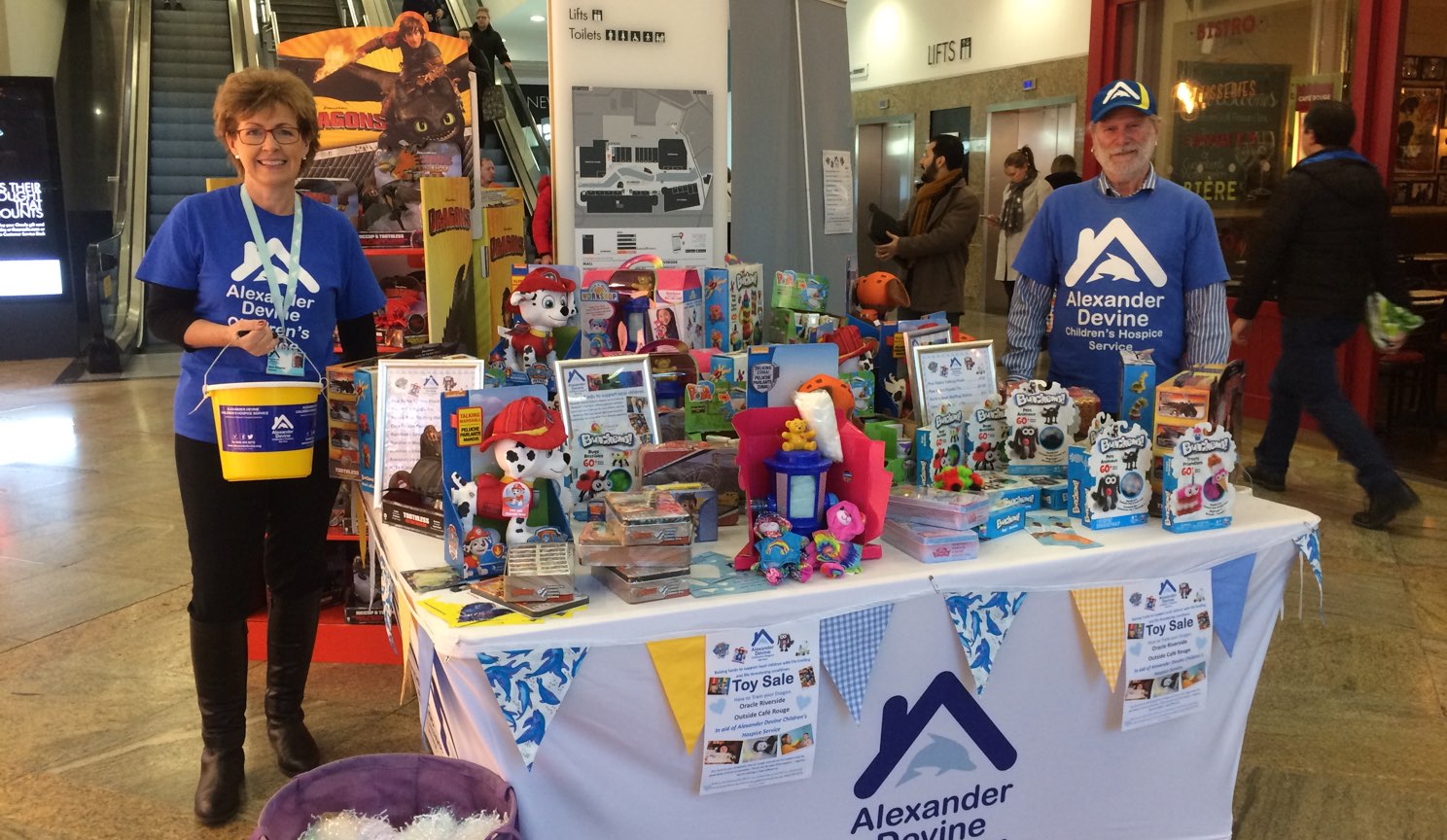 "After giving up full-time work I decided that I didn't want to lose the skills I had developed over many years… helping out at the Alexander Devine office, doing a wide range of tasks and also at fundraising events around the area gives me a huge amount of pleasure. I have met lots of lovely people who have an endless amount of enthusiasm."
Mairi Berryman – fundraising and office support volunteer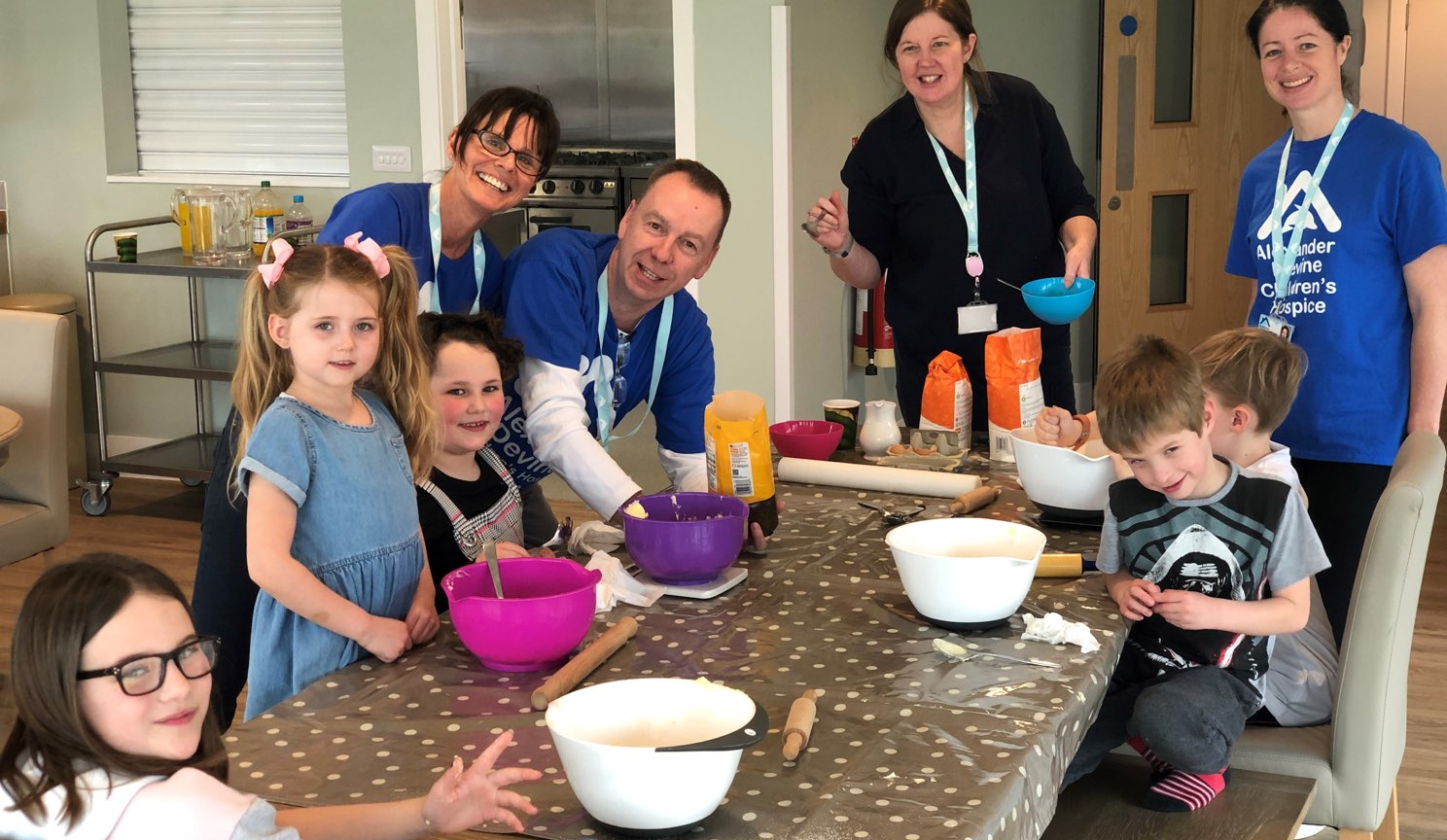 "I describe my involvement with the hospice and all the wonderful people there, as my life leveller. A great sense of satisfaction and achievement to help support such an organisation. To help make happy memories, what an invaluable privilege."
Graham Hough – care and fundraising volunteer
Current volunteering vacancies
Our volunteering opportunities will empower you to use your skills, interests and experience to make a difference to local children with life-limiting and life-threatening conditions, and their families. 
Community Fundraising - Group Lead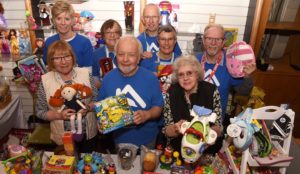 Are you looking for a new challenge? We are seeking inspirational, creative and committed people to set up fundraising groups in their community that will organise and run activities to help fund our children's hospice service.
Get in touch for more information.
Community Speakers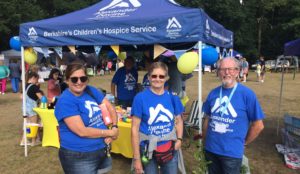 Do you have a love of public speaking? We are looking for enthusiastic and positive individuals with excellent communication skills that can share our story in their community, inspire new supporters and generate new links to our charity.
Get in touch for more information.
Event Volunteers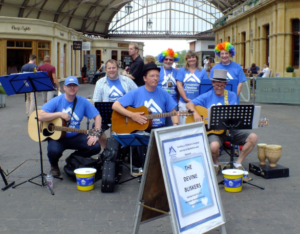 Throughout the year we are always looking for volunteers to help at our local fundraising events. From our Santa Dash to pop-up shops, county shows to bucket collections, you will be working with like-minded people and helping us engage with the local community.
Get in touch for more information.
How to apply to become a volunteer
We all want to make a difference to others, but it can be hard to know where to start. Whatever your interest, skills, experience and however much time you have to give, we have a dedicated Volunteer Development Manager, Debbie Tonkinson, who can talk you through our process, opportunities and the benefits to volunteering with Alexander Devine. 
Our aim is that our volunteers are recruited in a fair, effective and consistent way.  Although the process can vary depending on the type of volunteering role, our recruitment process is as follows… 
Step two
Complete our application form and send it back to us along with two references*
Step three
Initial interview with Volunteer Development Manager to discuss suitable roles, skills and experience
Step four
All volunteers will be subject to vetting and security checks with appropriate references**
Step five
Successful appointment will be confirmed verbally and in writing
Training and induction programme
We want to ensure all of our volunteers feel welcome and valued, receive sufficient training and have all the relevant tools to perform their volunteering task to the best of their ability. Therefore, all our volunteers will undergo a specially tailored induction programme which will be delivered by the relevant members of staff. Volunteers will also be required to complete mandatory training online.
*Fundraising supporters who help with occasional fundraising tasks are excluded from the need of references.
**An enhanced DBS disclosure may be required depending on the volunteer role.
Alexander Devine on Facebook
This message is only visible to admins.
Problem displaying Facebook posts.
Click to show error
Error: Server configuration issue
Alexander Devine Children's Hospice Service is the operating name of Alexander Devine Children's Cancer Trust. A company limited by guarantee registered in England and Wales No. 5757493
Copyright © 2019 Alexander Devine Children's Hospice Service. UK Registered Charity No. 1118947.