Meet #TeamDevine: Harriet Denny, Alexander's Nurse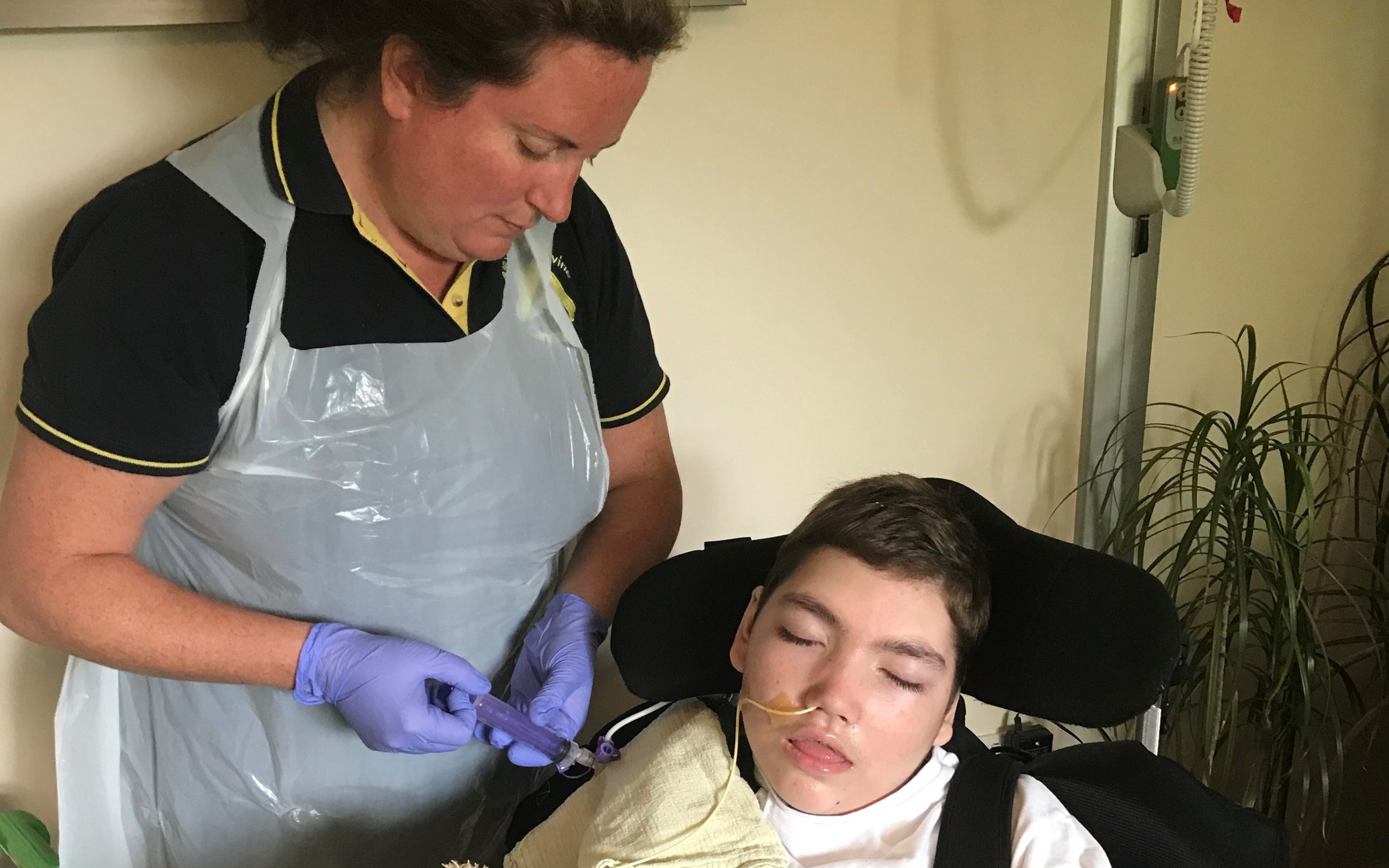 This week we want to shine a light on the crucial role our Alexander's Nurses play in supporting seriously ill children with complex healthcare needs and their families. Their clinical knowledge, skills, compassion and expertise are such a vital lifeline to Alexander Devine children and their families during this current pandemic.
This is Harriet and she is one of our dedicated Alexander's Nurses. No two days are ever the same for her as she continues to be there for families as well as reaching out to even more that need our children's hospice service.
"The families are so hugely grateful that we continue to be there for them and I see first-hand how much of a positive impact our children's hospice service makes on their lives. Especially in these anxious and worrying times, we are a familiar face that they trust and that can give them reassurance and the support they need.

As a team, we are adapting the way we work in order to offer continuity to families whilst also enabling them to access our services in a way that suits them. Although we miss being able to provide Day Care, we can still provide so many elements of our services in our community visits. However for some of our families who have taken the tough decision to totally shield themselves, we are finding different ways to stay connected with them and make sure they don't feel alone. Amongst other things, I call them regularly as well as dropping off vital resources and equipment on their doorstep.

Every visit I do is so different and as well as clinical support, it is also crucially about easing the pressure on families and giving them the break they desperately need. There is no such thing as a typical visit for me. This morning I was able to help a family by getting their child out of bed, administering medication, bathing, dressing and providing a tube feed. However, on other visits it might entail more engaging activities with the children such as sensory games, reading, listening to music or perhaps some arts and craft.

We are also continuing to get referrals for our services and I have recently visited a number of new children and their families to discuss how we can support them, now and in the future. For most of us it is difficult to imagine the challenges these families face each day, but I am grateful that myself and my colleagues are able to help make their lives a little easier. But of course we could not do what we do without the donations people make to our charity, so I want to take this opportunity say thank you to everyone who support us. Whether a small or large donation, it is invaluable to our families."
Need our help?
The word hospice should not seem scary and getting support from us doesn't have to mean a child's death is imminent. Helping to enrich the lives of the children and their families is at the heart of our service, our end of life and bereavement support is just a part of what we do.
Our children's hospice service covers the whole of Berkshire and into surrounding counties. If you think your child may be eligible for our services, please do get in touch.
Alexander Devine on Facebook
This message is only visible to admins.
Problem displaying Facebook posts.
Click to show error
Error: Server configuration issue
Alexander Devine Children's Hospice Service is the operating name of Alexander Devine Children's Cancer Trust. A company limited by guarantee registered in England and Wales No. 5757493
Copyright © 2019 Alexander Devine Children's Hospice Service. UK Registered Charity No. 1118947.