Manor Green School goes to great lengths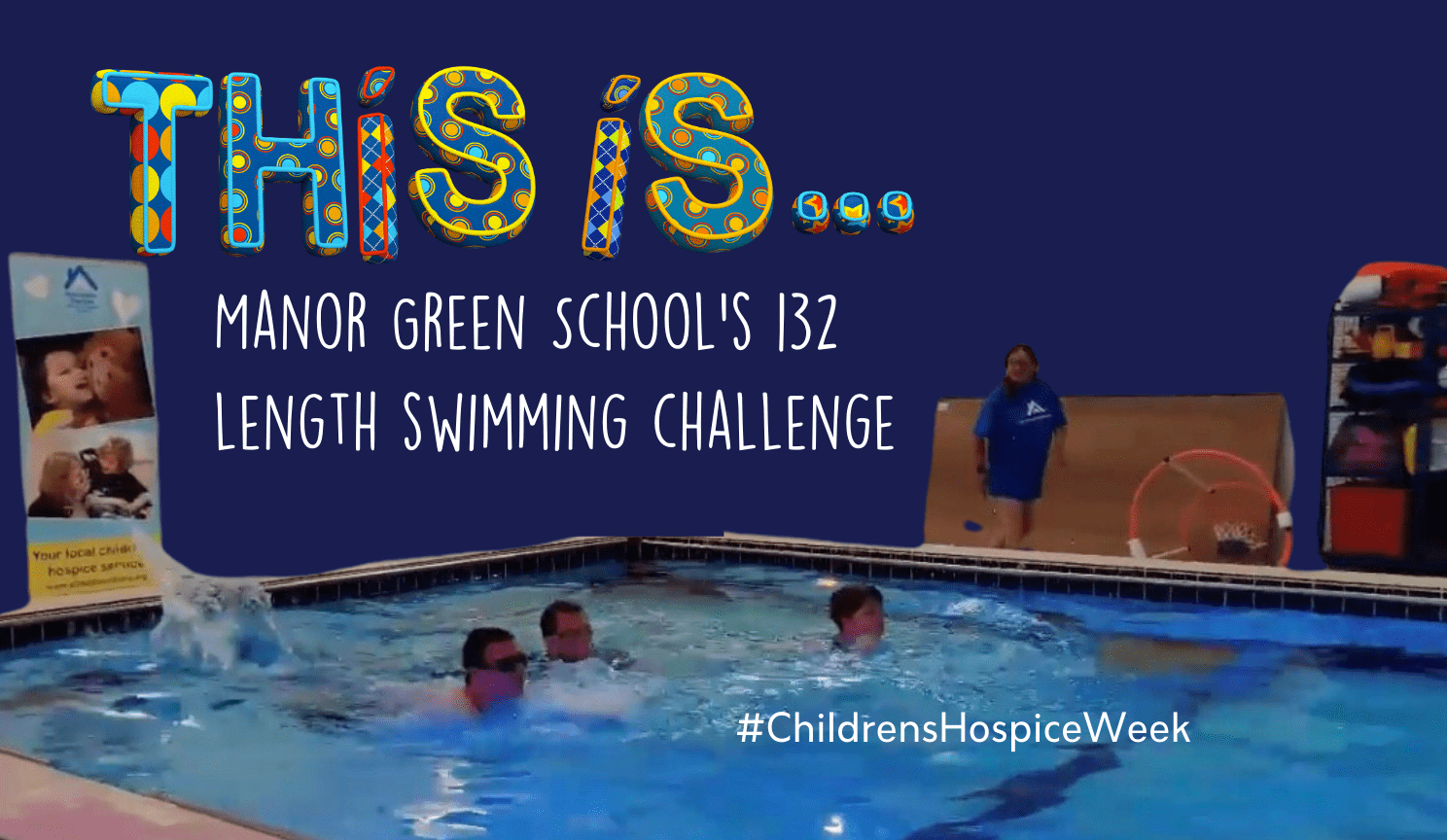 Staff and pupils at Manor Green School in Maidenhead have taken up the challenge to swim 1 length for every child with a life-limiting and life-threatening condition that is currently supported by Alexander Devine Children's Hospice Service. They will be swimming a total of 132 lengths in their hyrdro pool during Children's Hospice Week.
Members of staff at Manor Green were inspired by the incredible efforts of Elliot Wilkinson, who is the brother of one of their pupils. 10 year old Elliot cycled an amazing 132 km last week as part of Global's Make Some Noise Emergency Appeal. Pippa, who has a life-limiting conditions, is one of a number of students at Manor Green School which is supported and benefits from Alexander Devine Children's Hospice Service.
The fundraising challenge is the brainchild of Manor Green teacher, Wendy Woodham:
"Hearing Elliot on the radio every morning doing his cycle ride, really inspired us to want to do our bit for this very special children's hospice service especially as our school has a few students, including Elliot's sister Pippa, that use Alexander Devine. We know that Pippa like many of our pupils absolutely adore swimming in our hydro pool so we thought this fundraiser would be a brilliant way to involve everyone and help raise money. We are so thrilled with the support we have had and already smashed our initial fundraising target of £800!"
CEO of Alexander Devine, Fiona Devine, praised the support of Manor Green staff and pupils:
"What a wonderful thing for the staff and pupils at Manor Green to do in support of our vital service. During this pandemic, we rely increasingly on the local community for support. With numerous events being cancelled over the summer months and fundraising opportunities quite limited, challenges like Manor Green's are playing a key role in generating funds and making a big difference. On behalf of everyone at Alexander Devine, thank you!"
So far, Manor Green's fundraising via their Facebook page has seen £845 of donations. To follow their progress and support them, visit www.facebook.com/www.manorgreenschool.co.uk/
Need our help?
The word hospice should not seem scary and getting support from us doesn't have to mean a child's death is imminent. Helping to enrich the lives of the children and their families is at the heart of our service, our end of life and bereavement support is just a part of what we do.
Our children's hospice service covers the whole of Berkshire and into surrounding counties. If you think your child may be eligible for our services, please do get in touch.
Alexander Devine Children's Hospice Service is the operating name of Alexander Devine Children's Cancer Trust. A company limited by guarantee registered in England and Wales No. 5757493
Copyright © 2019 Alexander Devine Children's Hospice Service. UK Registered Charity No. 1118947.