Remembering our founder patron, Sir Michael Parkinson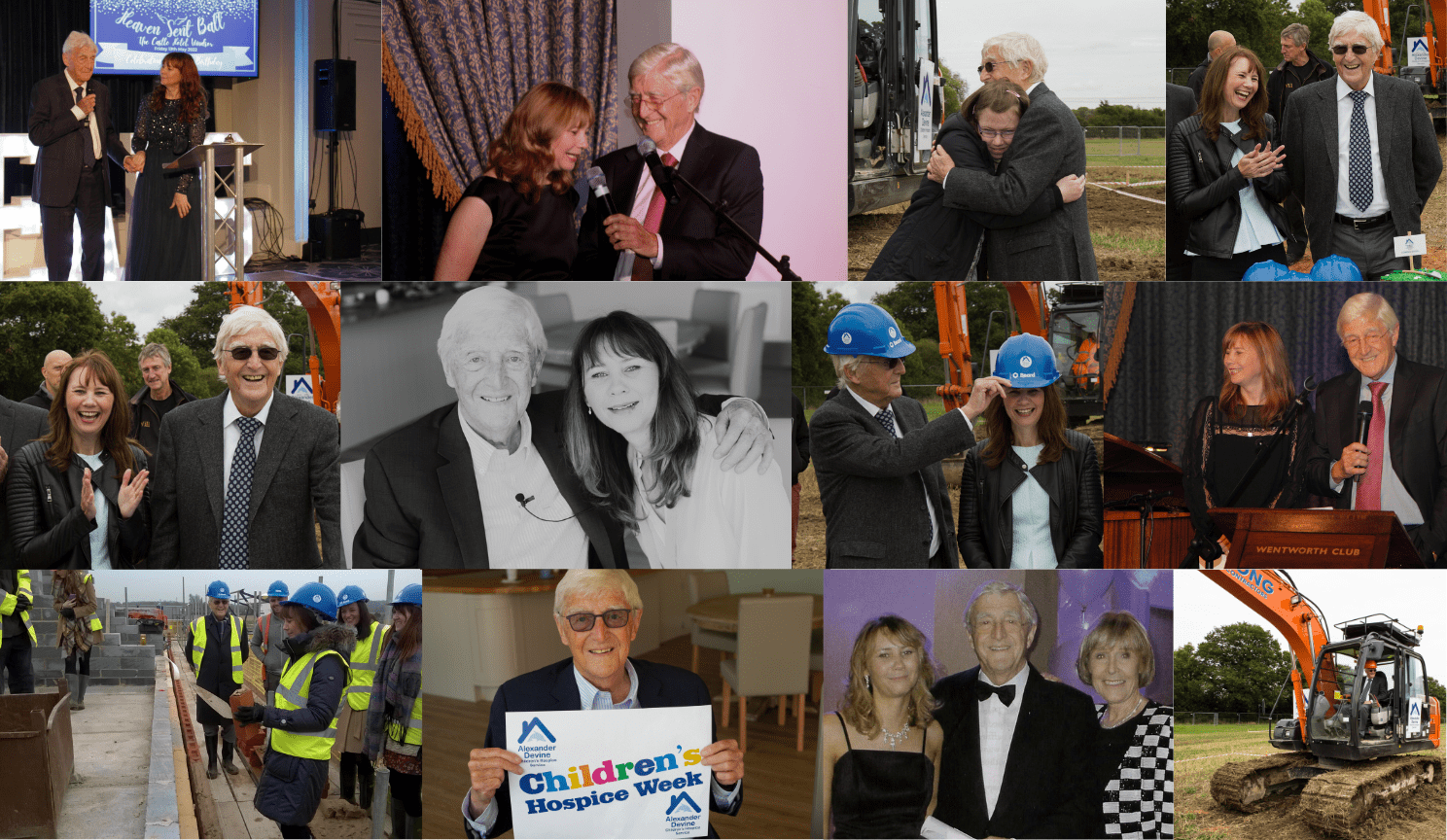 Today, Thursday 17th August 2023, we were deeply saddened to lose one of the longest standing members of our Alexander Devine Children's Hospice Service family.
Sir Michael Parkinson, our founder patron, has been with our charity since its inception. His belief in our vision, commitment to our cause and support for our ambitions have been a constant source of strength and guidance for us throughout our journey to deliver Berkshire's first children's hospice service.
From holding the hand of our founder CEO Fiona Devine as she nervously made her first public speech to raise awareness of our charity in its beginnings, to proudly cutting the ribbon at the opening ceremony for our children's hospice some eleven years later, Sir Michael's dedication to our organisation and the families we support has been unwavering.
Speaking at our events, Sir Michael would capture the hearts and minds of our supporters. With his trademark charm, intrigue, and sense of humour, we were privileged to have his momentous talent as a driving force behind our mission. To put it simply, our journey would not have been the same without the extraordinary kindness, generosity and loyalty Sir Michael and his family have shown to us.
It is true to say those we hold dear, never really leave us. We will proudly remember Sir Michael and embrace his passion, belief, and enthusiasm, it will be his lasting legacy. We will carry Sir Michael in our hearts as we continue to care for the children and families that use our service.
RIP Sir Michael Parkinson.
Need our help?
The word hospice should not seem scary and getting support from us doesn't have to mean a child's death is imminent. Helping to enrich the lives of the children and their families is at the heart of our service, our end of life and bereavement support is just a part of what we do.
Our children's hospice service covers the whole of Berkshire and into surrounding counties. If you think your child may be eligible for our services, please do get in touch.
Alexander Devine on Facebook
This message is only visible to admins.
Problem displaying Facebook posts.
Click to show error
Error: Server configuration issue
Alexander Devine Children's Hospice Service is the operating name of Alexander Devine Children's Cancer Trust. A company limited by guarantee registered in England and Wales No. 5757493
Copyright © 2019 Alexander Devine Children's Hospice Service. UK Registered Charity No. 1118947.