Reading family make marathon effort to raise money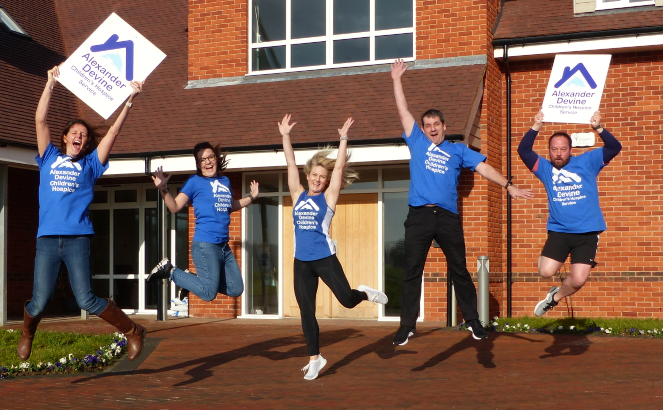 Next month a Reading family, along with some friends, will begin a year of running challenges in order to raise money for our local children's hospice as well as a charity dedicated to fighting mitochondrial disease.
Seven months ago, the Simkiss family received the devastating diagnosis that their little boy Jude, who turned one in October, has a rare genetic disorder called Mitchondrial disease. Sadly, there is no cure and it is unlikely that Jude will live past his childhood. Jude's family is currently supported by Alexander Devine Children's Hospice Service as well as the Lily Foundation.
The former military family, who are now settled in Reading, called on family, friends and colleagues to join them in their mission to raise as much money as possible for the charities that are supporting them as well as raising awareness for Jude's condition. Team Jude's 13 members will be taking part in a number of physical feats such as the Reading Half Marathon, London Marathon, Endure24 running challenge, Spartan Trifecta, 3 Peaks National challenge and the Great North Run. For those taking part in all the events, it will mean running over 100 miles!
Dale Simkiss, father of Jude, said:
"We are living every parent's worst nightmare. Jude's condition is so limiting and it is devastating to know that because there is no cure he is unlikely to live past childhood. It is a cruel stroke of nature that affects many children and families across the UK and in Jude's name we are so very passionate about raising greater awareness of this condition so that in the future more will be known about mitochondrial disease and we might be closer to finding a cure.
<"One of the fantastic charities supporting my family is Alexander Devine Children's Hospice Service. It provides us, and other families like ours, with invaluable support not just for Jude but the rest of the family including his brothers and sister. It relies wholly on donations from the public to keep its wonderful service going and Team Jude wants to raise as much money as we can for them." Julia Philipson, community fundraiser at Alexander Devine Children's Hospice Service said: "We are in awe of the Simkiss family and Team Jude in their determination to support us through so many running challenges this year. We wish them the best of luck and will be rooting for them all the way!" You can follow their progress on www.facebook.com/teamjudeomnia
Need our help?
The word hospice should not seem scary and getting support from us doesn't have to mean a child's death is imminent. Helping to enrich the lives of the children and their families is at the heart of our service, our end of life and bereavement support is just a part of what we do.
Our children's hospice service covers the whole of Berkshire and into surrounding counties. If you think your child may be eligible for our services, please do get in touch.
Alexander Devine on Facebook
This message is only visible to admins.
Problem displaying Facebook posts.
Click to show error
Error: Server configuration issue
Alexander Devine Children's Hospice Service is the operating name of Alexander Devine Children's Cancer Trust. A company limited by guarantee registered in England and Wales No. 5757493
Copyright © 2019 Alexander Devine Children's Hospice Service. UK Registered Charity No. 1118947.