Have you spotted our lion cub?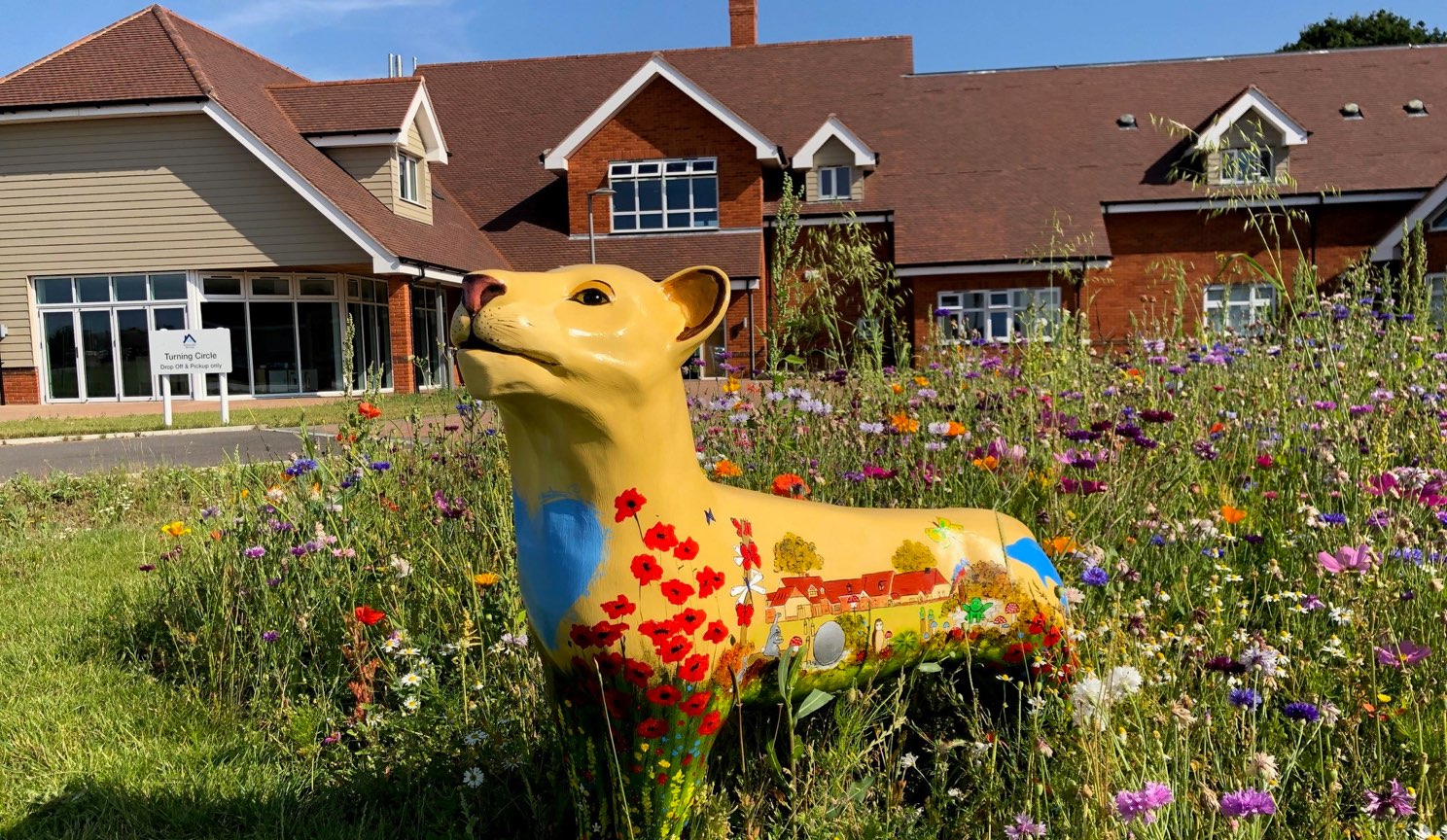 We are thrilled to be part of the Lions of Windsor 2019 sculpture trail, thanks to the generosity of our friends at Legoland who kindly sponsored our Lion Cub. The Alexander Devine Lion Cub, affectionately known by us as 'Simba', has been designed and painted by the very talented local artist Maria Meerstadt. Simba has now taken up residence outside The Harte and Garter Hotel in Windsor, and a big thank you to them for looking after him for us.
We loved working with Maria to come up with a special design that would showcase distinct elements about our children's hospice as well as incorporating Alexander who is the inspiration for our charity. We wanted to show our grassroots, our new hospice that was built through support from the local community as well as features such as our wonderful sensory garden. The Lion King was one of Alexander's absolute favourites so we wanted to incorporate that through the cub's face and, of course, we had to include his favourite animal, the dolphin!
Need our help?
The word hospice should not seem scary and getting support from us doesn't have to mean a child's death is imminent. Helping to enrich the lives of the children and their families is at the heart of our service, our end of life and bereavement support is just a part of what we do.
Our children's hospice service covers the whole of Berkshire and into surrounding counties. If you think your child may be eligible for our services, please do get in touch.
Alexander Devine Children's Hospice Service is the operating name of Alexander Devine Children's Cancer Trust. A company limited by guarantee registered in England and Wales No. 5757493
Copyright © 2019 Alexander Devine Children's Hospice Service. UK Registered Charity No. 1118947.