70s songstress pens 'Devine' children's book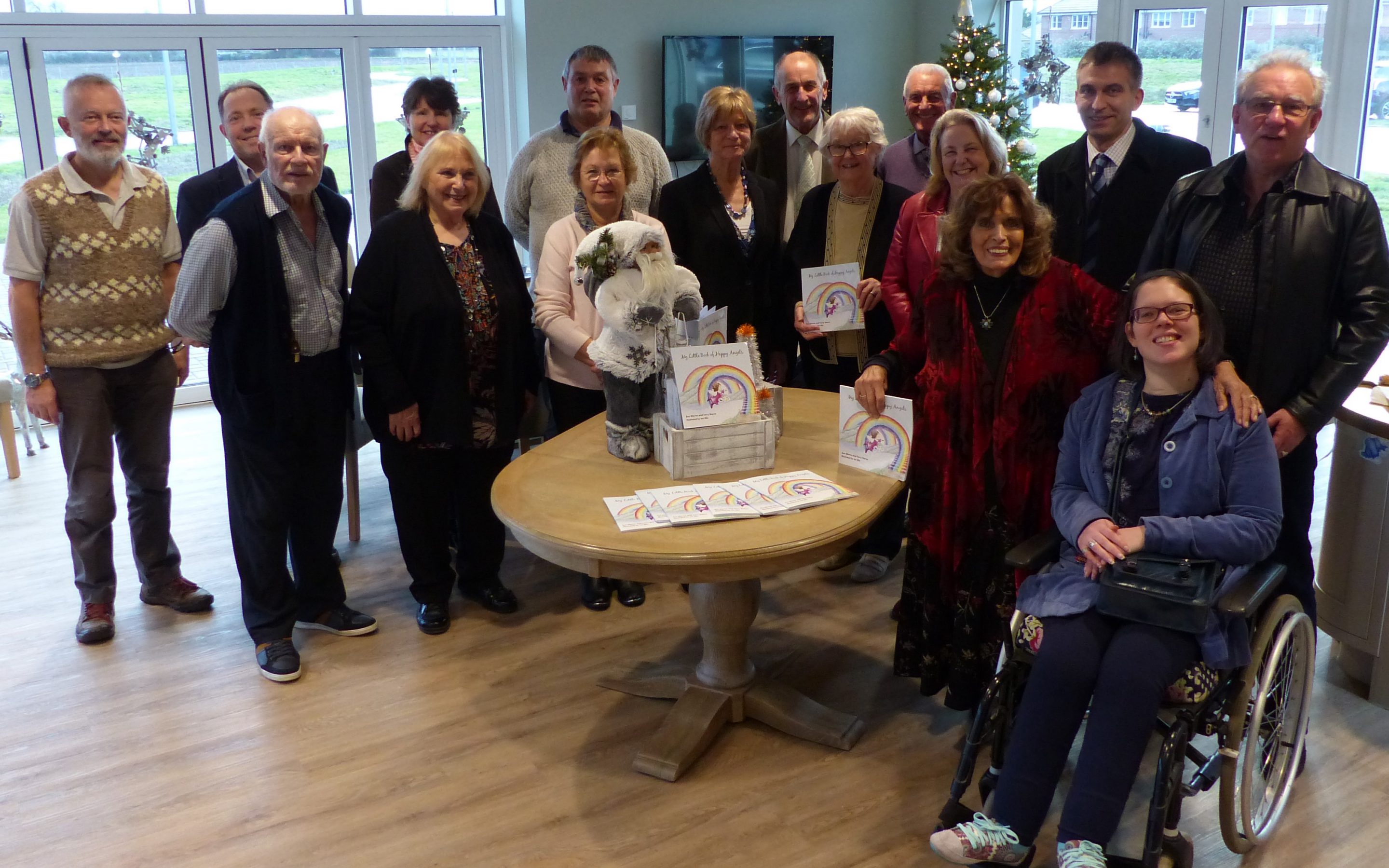 Last month, Alexander Devine Children's Hospice Service celebrated the launch of a new children's book written by two Berkshire residents to raise funds for the charity. "My Little Book of Happy Angels" features short stories and poems about the adventures of twelve little angels, and is the brainchild of Bucklebury resident, Sue Glover, with assistance from her friends Terry Stares and Ian Ellis, who were very happy to help.
Sue is more widely known for her musical credits from the 60s and 70s, having been one half of the session singing duo known as "Sue and Sunny", and one of the original members of Brotherhood of Man:
"From the moment I first heard about Alexander Devine, I was determined to do all I could to help. I was so touched by the story and the determination of both John and Fiona Devine to raise the money to build the first children's hospice in Berkshire so other families could get help and support.  I am still dedicated to this charity and I will continue to help all I can."
"My Little Book of Happy Angels" is available to buy on Amazon.com with all net profits going to Alexander Devine. Proceeds will help the charity deliver its community service to more families across Berkshire and the surrounding communities. Community Fundraiser, Fionnuala Lawes, helped to co-ordinate the event:
"We are so grateful to Sue, Terry and Ian for choosing to support Alexander Devine with this sweet children's book; the launch gave us a fantastic opportunity to show all those involved in its creation how the funds raised will make a difference to extraordinary local children with life-limiting and life-threatening conditions."
A limited number of copies of "My Little Book of Happy Angels" are also available to purchase directly from the hospice. Please contact FionnualaL@alexanderdevine.org for more information.
Need our help?
The word hospice should not seem scary and getting support from us doesn't have to mean a child's death is imminent. Helping to enrich the lives of the children and their families is at the heart of our service, our end of life and bereavement support is just a part of what we do.
Our children's hospice service covers the whole of Berkshire and into surrounding counties. If you think your child may be eligible for our services, please do get in touch.
Alexander Devine Children's Hospice Service is the operating name of Alexander Devine Children's Cancer Trust. A company limited by guarantee registered in England and Wales No. 5757493
Copyright © 2019 Alexander Devine Children's Hospice Service. UK Registered Charity No. 1118947.