Kia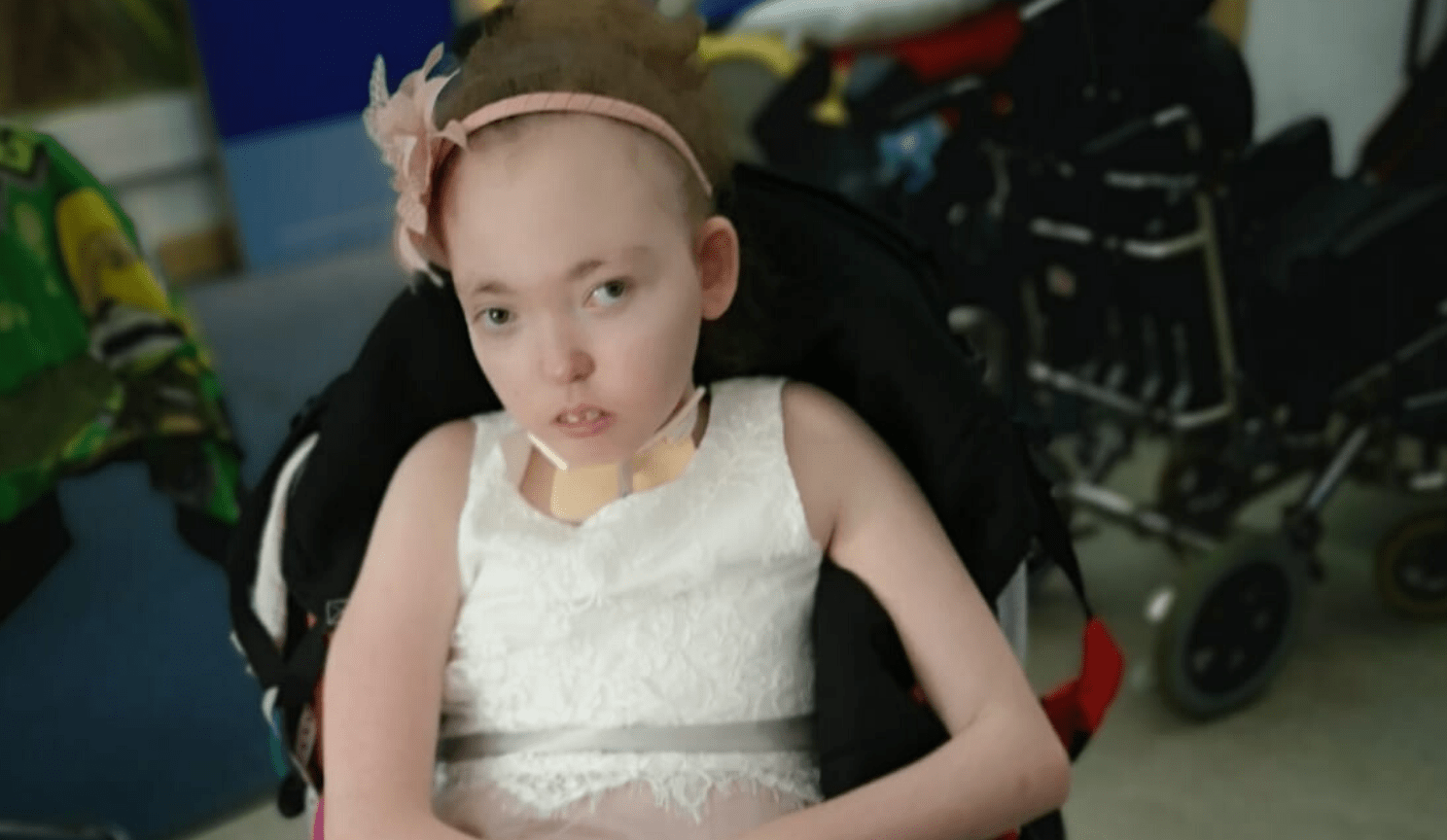 "Alexander Devine supports me as much as it does Kia. I know that I am not alone and the dedication, love and care the team shows us is off the chart. It is like they are part of our family. They really are my rock and guardian angels."
Kia was born with a complicated and rare life-limiting condition for which there is no cure.  Her family do not know how long they will have with her, so every day is precious.
14 year old Kia needs round-the-clock care from her mum, Rachel. As well as cerebral palsy, she has Lennox-Gastaut syndrome, which is a very complicated and rare form of epilepsy that can cause non-stop seizures and with it global development delay. She is wheelchair-bound and is not able to communicate, feed, dress or wash herself. She also struggles to breathe and needs a ventilator at home.
When she was diagnosed, Rachel worried about how she would cope. Kia is one of 6 siblings and is completely dependent on her Mum, who in turn relies on the support of Alexander Devine:
"Day-to-day family life is really hard for us all. It is 24/7 with Kia and it is such a worry as she is very susceptible to infection. She is one of 6 siblings and so it is an impossible task to try and spread myself with the rest of the family. We struggle to do things as a family and my children are missing out on what I call a normal childhood, especially Kia's twin. All his life it has been hospitals and medical emergencies.
When I first heard about Kia's condition, it was a weird feeling. It was devastating and I didn't know how I would be able to cope. She has such complex healthcare needs and I just went into autopilot. I quickly had to adjust and learn so much so that I could look after her the best I could. Over the years it has not got any easier, especially as Kia is spending more and more time in hospital.
For most of Kia's life, the Alexander Devine team has been there not just Kia, but the whole family. I don't think I can put into words what they mean to me and the difference they make to my family. They give us the extra support that we need. They are always there when I need them, even during our frequent hospital visits the team would come and give me a break and be there with Kia.
During the pandemic the wonderful Alexander's Nurses and Carers visited us every week. I was so grateful to have that break and also have people to talk to. I know that Kia loved seeing them too!
Kia is really social and has always loved being around people. Her visits to the hospice give her a chance to do fun things like swim in the hydro pool and take part in so many fun activities. Things she doesn't otherwise get a chance to do. It also importantly gives me the time I need to spend with my other children. 
Lockdown was really hard and isolating for our family. It was difficult to get out at all and it was only in week 14 that we managed for the first time go for a walk by the river.
Alexander Devine supports me as much as it does Kia. I know that I am not alone and the dedication, love and care the team shows us is off the chart. It is like they are part of our family. They really are my rock and guardian angels. They have seen me through the loss of my mum, the loss of my husband and all the hard times with Kia."
——————————————
Help us continue to be there for families like Kia's. By making a donation today, large or small, you will be providing specialist care and vital support for families who care for children with life-limiting and life-threatening conditions.
Need our help?
The word hospice should not seem scary and getting support from us doesn't have to mean a child's death is imminent. Helping to enrich the lives of the children and their families is at the heart of our service, our end of life and bereavement support is just a part of what we do.
Our children's hospice service covers the whole of Berkshire and into surrounding counties. If you think your child may be eligible for our services, please do get in touch.
Alexander Devine on Facebook
This message is only visible to admins.
Problem displaying Facebook posts.
Click to show error
Error: Server configuration issue
Alexander Devine Children's Hospice Service is the operating name of Alexander Devine Children's Cancer Trust. A company limited by guarantee registered in England and Wales No. 5757493
Copyright © 2019 Alexander Devine Children's Hospice Service. UK Registered Charity No. 1118947.