Meet #TeamDevine: Graham Hough, an Alexander Devine volunteer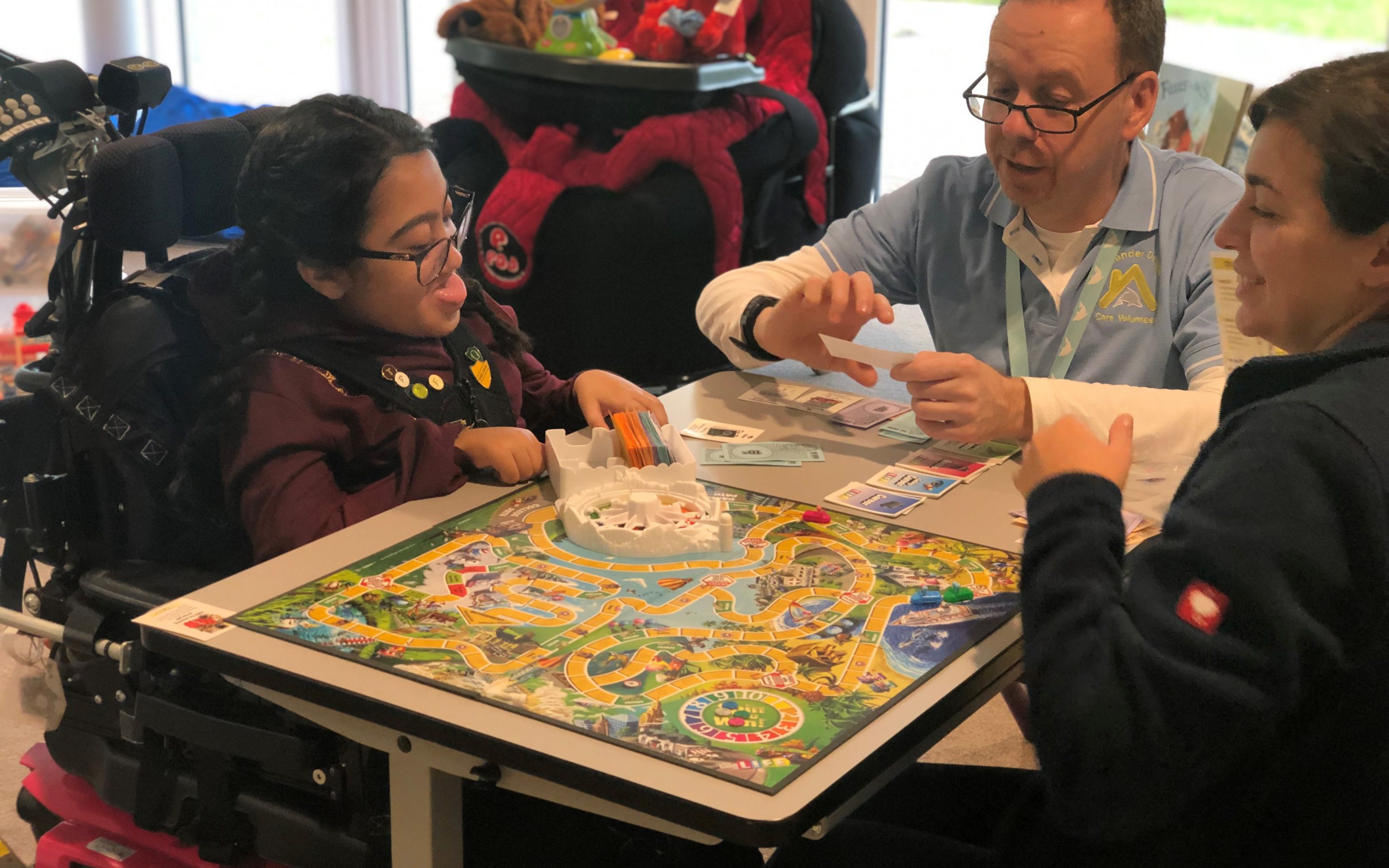 At Alexander Devine we are one team. And we believe volunteers and staff collaborating across the charity makes us stronger and able to develop our children's hospice service to reach more children and families that need us.
As it is #NationalVolunteerWeek, for this week's #MeetTheTeam blog we asked one of our fundraising and care volunteers to tell us about his experiences. Graham has volunteered for six years with Alexander Devine and is very passionate about his support for our children's hospice service.
This is what he told us:
 "I describe my involvement with the hospice and all the wonderful people there, as my life leveller. I get such a great sense of satisfaction and achievement to help support such an organisation. To help make happy memories these children and families, what an invaluable privilege!

Six years ago I wanted to make valuable use of my free time and support a local charity. I did some research and came across Alexander Devine and its vision to build a comprehensive children's hospice service for Berkshire. It really struck a chord with me and I felt inspired to do what I could to support them.

Initially I volunteered my time to help with fundraising, but now I also help as a Care Volunteer at the hospice, an initiative that was launched a year ago. It really does give me a greater sense of purpose, I feel like I am helping to make a difference not just to the charity but also to the wonderful children and families that it supports.

I would say that sibling days are probably some of my most favourite times. They are always so much fun and I know how hard that Catherine, Liz and the rest of the Alexander Devine team work to make them so special and memorable for the children.

Of course there are tough times as well. You build emotional attachment to the families and it can be very tough when there is sad news at the hospice. The support I get from the Care Team, as well as Debbie our Volunteer Development Manager, is really outstanding and helps with strengthening my resilience, especially when things are hard.

It has been tough not being able to volunteer due to coronovirus. I really miss that sense of purpose I got when I was at the hospice. If anything this time away from it has made me realise even more so how important it is for my own wellbeing – that sense of personal achievement and satisfaction for the benefit of others.

I can't wait to be back at the hospice with the staff and children, helping to play my part in making moments that matter to children that truly deserve them."

Graham Hough, Alexander Devine volunteer
Need our help?
The word hospice should not seem scary and getting support from us doesn't have to mean a child's death is imminent. Helping to enrich the lives of the children and their families is at the heart of our service, our end of life and bereavement support is just a part of what we do.
Our children's hospice service covers the whole of Berkshire and into surrounding counties. If you think your child may be eligible for our services, please do get in touch.
Alexander Devine on Facebook
This message is only visible to admins.
Problem displaying Facebook posts.
Click to show error
Error: Server configuration issue
Alexander Devine Children's Hospice Service is the operating name of Alexander Devine Children's Cancer Trust. A company limited by guarantee registered in England and Wales No. 5757493
Copyright © 2019 Alexander Devine Children's Hospice Service. UK Registered Charity No. 1118947.