Toy donations needed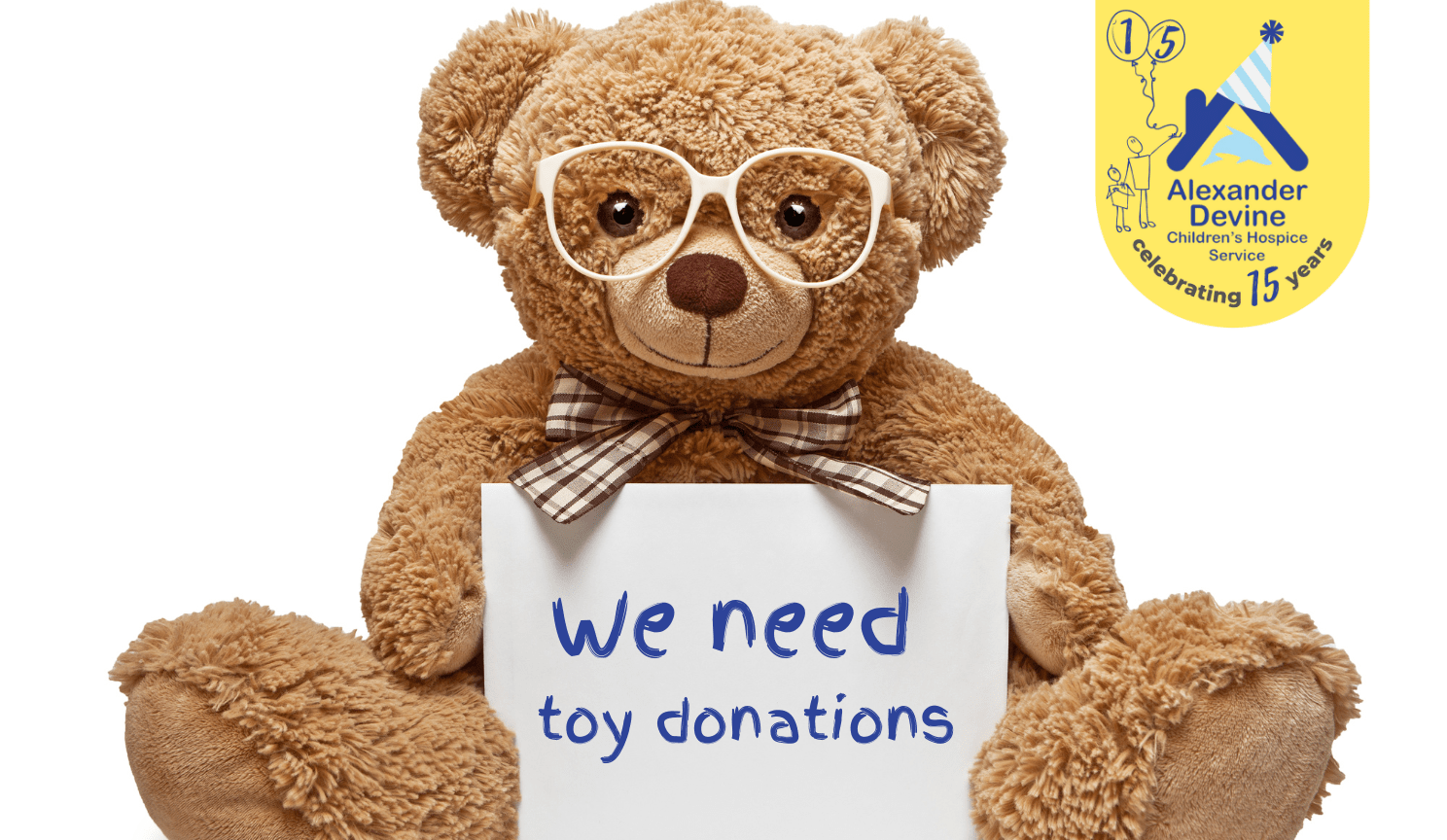 Thanks to the generosity of our supporters, this year we have raised thousands of pounds at community events all from donated items such as soft toys, books, games, toys, and puzzles.
However, we are now running low on stock and would love to receive donations of 'good as new' or new soft toys for our pop-up shops and stalls.
Where to donate
All donated items can be dropped off in the large green collection bin at the back of Unit 15, Grove Business Estate, Waltham Road, SL6 3LW
If you are having a sort out and have other items to donate, we would also especially love:
Children's books
Puzzles
Toys
Games
Larger play items such as dolls houses, bikes, scooters, garden toys…etc
To arrange a collection for larger items, please get in touch with Richard by email at richardj@alexanderdevine.org
Need our help?
The word hospice should not seem scary and getting support from us doesn't have to mean a child's death is imminent. Helping to enrich the lives of the children and their families is at the heart of our service, our end of life and bereavement support is just a part of what we do.
Our children's hospice service covers the whole of Berkshire and into surrounding counties. If you think your child may be eligible for our services, please do get in touch.
Alexander Devine Children's Hospice Service is the operating name of Alexander Devine Children's Cancer Trust. A company limited by guarantee registered in England and Wales No. 5757493
Copyright © 2019 Alexander Devine Children's Hospice Service. UK Registered Charity No. 1118947.