Pippa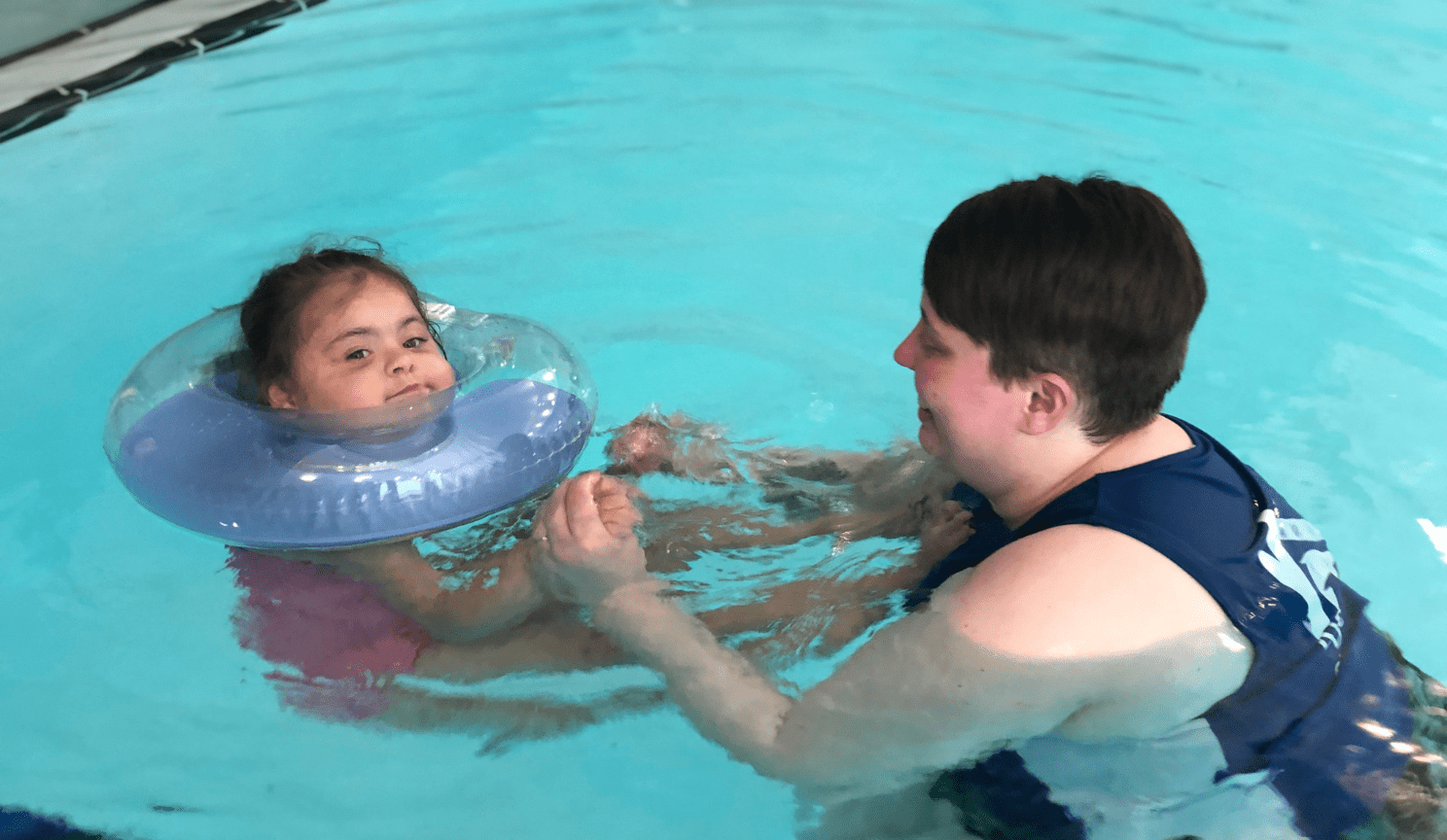 "Alexander Devine support is invaluable. They are there through all sorts of different issues, whether it be emotional support or medical advice, and that's not just for Pippa but for all of us. It's brilliant how they provide this hug."
Danielle, Pippa's mum
Danielle and Alan Wilkinson's daughter Pippa has been supported by the charity since the hospice first opened its doors in Maidenhead in 2018.
Pippa has a number of life-limiting and life-threatening conditions and her parents describe the support they get from Alexander Devine as like 'a hug'.
Pippa has severe epilepsy and feeding difficulties and requires round-the-clock care, with her parents needing to stay alert in case of emergency medication or oxygen at any time.
Alexander Devine supports the family by providing respite for Pippa at home and in the hospice, as well as symptom management for Pippa's complex health needs. We also offer hydrotherapy in our pool and provide Pippa's older brother Elliot, 12, with sibling support, spending time with other children his age in similar situations.
Danielle's mum shared what it means to their family to have the support of Alexander Devine:
"Alexander Devine's support is invaluable. They are there through all sorts of different issues, whether it be emotional support or medical advice, and that's not just for Pippa but also for Elliot.
"It's brilliant how they provide this hug. They are just there all the time and the hospice does not feel like a sad place, it is not full of mourning. All the time we spend there is full of happy memories."
The facilities at our hospice enable the family to do things together they would not normally be able to do.
"We always have a lot of fun and laughter but we know Alexander Devine is there for all the other things as well; lots of expert medical advice when things have been difficult for us and changes in Pippa's condition. They are there to explain and put it into first person language."
The opening of the hospice in June 2018 has enabled families in the Maidenhead area to access specialist support much closer to home, which Danielle described as 'life-changing'.
"The nearest hospice previously was about an hour away and their catchment area was quite large so there was a huge need in Berkshire. It is kind of life-changing. As a family with a child with complex needs, we have had to learn a new normal and how to manage things day-to-day. Without Alexander Devine it could become impossible for families to deal with. Their support means we can start to live a life."
Danielle said that she has noticed changes in both her children's behaviour since they started attending the hospice.
"Pippa really does enjoy her days at the hospice and all the nurses and carers, they just have this warmth about them. Pippa is non-verbal so it is a case of things you would do when connecting with a baby and she can feel that and I can see how happy she is. You can see in her face and behaviour how relaxed she feels there."
Elliot benefits from sibling groups at the hospice, which includes interactive days for brothers and sisters, while there are also opportunities for the supported child and their siblings to enjoy activities together.
"I want to thank Alexander Devine from the bottom of our hearts for everything they have done for us and all the other families at the hospice."
—————————————————————————————-
Help us continue to be there for families like Pippa's. By making a donation today, large or small, you will be providing specialist care and vital support for families who care for children with life-limiting and life-threatening conditions.
Need our help?
The word hospice should not seem scary and getting support from us doesn't have to mean a child's death is imminent. Helping to enrich the lives of the children and their families is at the heart of our service, our end of life and bereavement support is just a part of what we do.
Our children's hospice service covers the whole of Berkshire and into surrounding counties. If you think your child may be eligible for our services, please do get in touch.
Alexander Devine on Facebook
This message is only visible to admins.
Problem displaying Facebook posts.
Click to show error
Error: Server configuration issue
Alexander Devine Children's Hospice Service is the operating name of Alexander Devine Children's Cancer Trust. A company limited by guarantee registered in England and Wales No. 5757493
Copyright © 2019 Alexander Devine Children's Hospice Service. UK Registered Charity No. 1118947.