Volunteers raise £21k at Maidenhead pop-up toy shop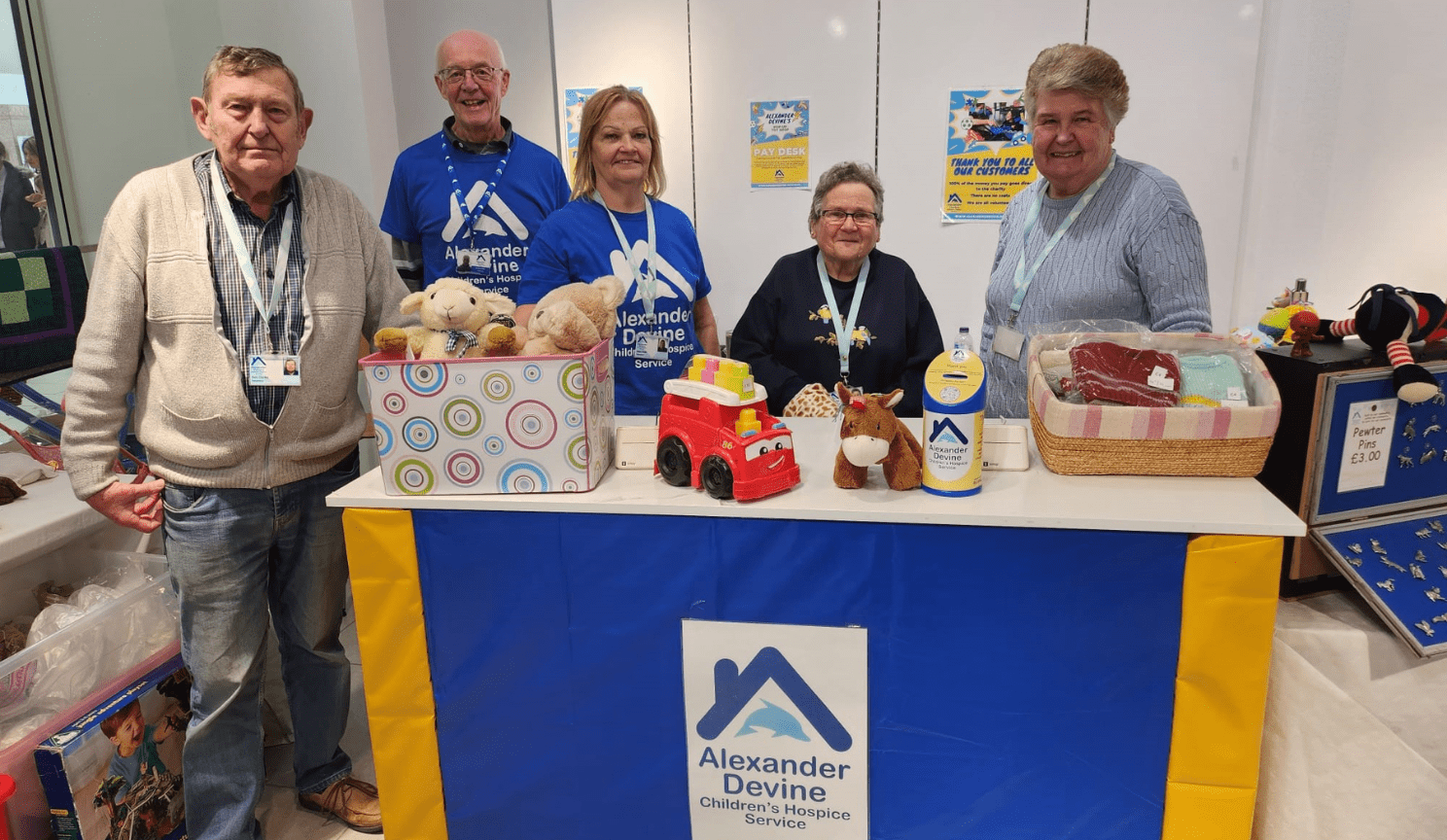 Alexander Devine volunteers from Maidenhead Fudnraising Group ran a successful pop-up toy shop from early April to mid-May, raising just over £21,000 in just six weeks.
The toy shop was located in the Nicholsons Shopping Centre in Maidenhead and opened every Thursday, Friday and Saturday.
Averaging nearly £1,200 a day, the shop sold a wide variety of brand new or 'good as new' toys, games, puzzles and books that had been generously donated.
Helen Johnson, one of the organisers of the Maidenhead Fundraising Group praised the local community for its overwhelming support:
 "We are absolutely thrilled with this incredible achievement! This is by far the most we have ever raised at this time of year in one of our pop-up toy shops.

 A massive thank you to everyone who supported our shop, especially our regular customers who eagerly came back each week to see what new stock we had.

 We also want to extend our gratitude to everyone who generously dropped off books, toys and games to our hub in Maidenhead. We also had a huge influx of donations from Wokingham and our thanks to the Alexander Devine volunteers who collected and dropped them off to us. It really is amazing to see what a difference these donations can make.

 We can't wait to bring the shop back to Maidenhead again this Christmas!"
100% of money from every item sold goes directly to the our charity, which provides specialist care and vital support to local babies, children and young people with life-limiting and life-threatening conditions, and their families.
The Maidenhead volunteers previously ran a pop-up toy shop just before Christmas and together with this spring event, they have raised a staggering £50,000 in the last six months!
Debbie Tonkinson, Volunteer Development Manager at Alexander Devine, praised the incredible efforts of the Maidenhead Fundraising Group:
"What these volunteers have achieved is remarkable. Running these pop-up toy shops takes a huge amount of effort and we can't thank them enough for all their hard work and dedication.  They really are such special people and we are so lucky to have them as volunteers.
We also want to thank everyone who has donated items or visited the shop. What an amazing difference your kindness and generosity will make to local children and families that depend on our specialist care and vital support."
Need our help?
The word hospice should not seem scary and getting support from us doesn't have to mean a child's death is imminent. Helping to enrich the lives of the children and their families is at the heart of our service, our end of life and bereavement support is just a part of what we do.
Our children's hospice service covers the whole of Berkshire and into surrounding counties. If you think your child may be eligible for our services, please do get in touch.
Alexander Devine on Facebook
This message is only visible to admins.
Problem displaying Facebook posts.
Click to show error
Error: Server configuration issue
Alexander Devine Children's Hospice Service is the operating name of Alexander Devine Children's Cancer Trust. A company limited by guarantee registered in England and Wales No. 5757493
Copyright © 2019 Alexander Devine Children's Hospice Service. UK Registered Charity No. 1118947.