Habibah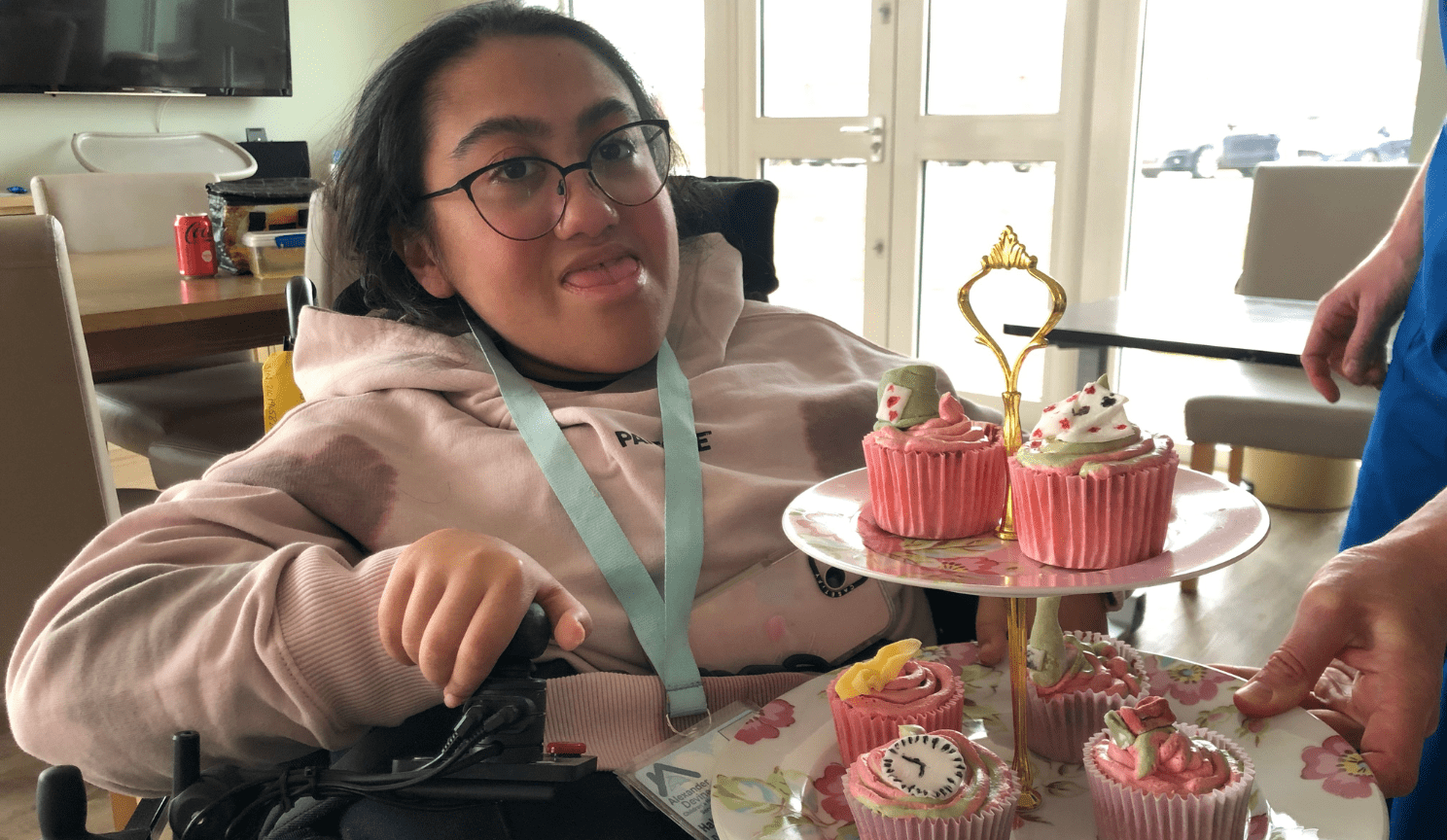 "To be told that your child has an incurable disease is the most devastating news any parent can receive. We are extremely lucky to have an amazing network of support through Alexander Devine as no family should have to suffer alone."
Your supports means that we can offer the vital support that families like Habibah's need.
Here Imran, Habibah's father, sharesr their story and the vital support our children's hospice gives to his family:
"My daughter Habibah is 14 years old and the eldest to her two siblings. In 2008 at the age of nine months old Habibah was diagnosed with Merosin Deficient Muscular Dystrophy, a progressive muscle wasting disease that has no cure.
To be told that your child has an incurable disease is the most devastating news any parent can receive. We are extremely lucky to have an amazing network of support through Alexander Devine as no family should have to suffer alone.
In  2016 I was then diagnosed with a life-changing condition called seropositive rheumatoid arthritis and I take chemotherapy medication to manage my condition. When something life-changing rears its head, you can either sink, stay afloat or swim; we as a family chose the latter. 
I have learnt to adapt to the unpredictable nature of my condition as well as Habibah's health and learnt the importance of making the most of every good day.
I was working as a lecturer/ research scientist when Habibah was younger, however since Habibah has got older and her care needs have changed I've had to make a career change and became a self employed tutor so I can work around Habibah's needs. 
I just can't thank Alexander Devine for everything they are doing for us – the care they provide is beyond exceptional. Its hospice provides an enriched environment for our daughter as well as her siblings. It's a beautiful place full of love and warmth and friendly staff who make you feel at home. It's really amazing that we have facilities and services like this available for families like us with children who have a life-limiting illness."
————————————————————–
Help us continue to be there for families like Habibah's. By making a donation today, large or small, you will be providing specialist care and vital support for families who care for children with life-limiting and life-threatening conditions.
Need our help?
The word hospice should not seem scary and getting support from us doesn't have to mean a child's death is imminent. Helping to enrich the lives of the children and their families is at the heart of our service, our end of life and bereavement support is just a part of what we do.
Our children's hospice service covers the whole of Berkshire and into surrounding counties. If you think your child may be eligible for our services, please do get in touch.
Alexander Devine on Facebook
This message is only visible to admins.
Problem displaying Facebook posts.
Click to show error
Error: Server configuration issue
Alexander Devine Children's Hospice Service is the operating name of Alexander Devine Children's Cancer Trust. A company limited by guarantee registered in England and Wales No. 5757493
Copyright © 2019 Alexander Devine Children's Hospice Service. UK Registered Charity No. 1118947.