Virtual hospice tour created by supported teens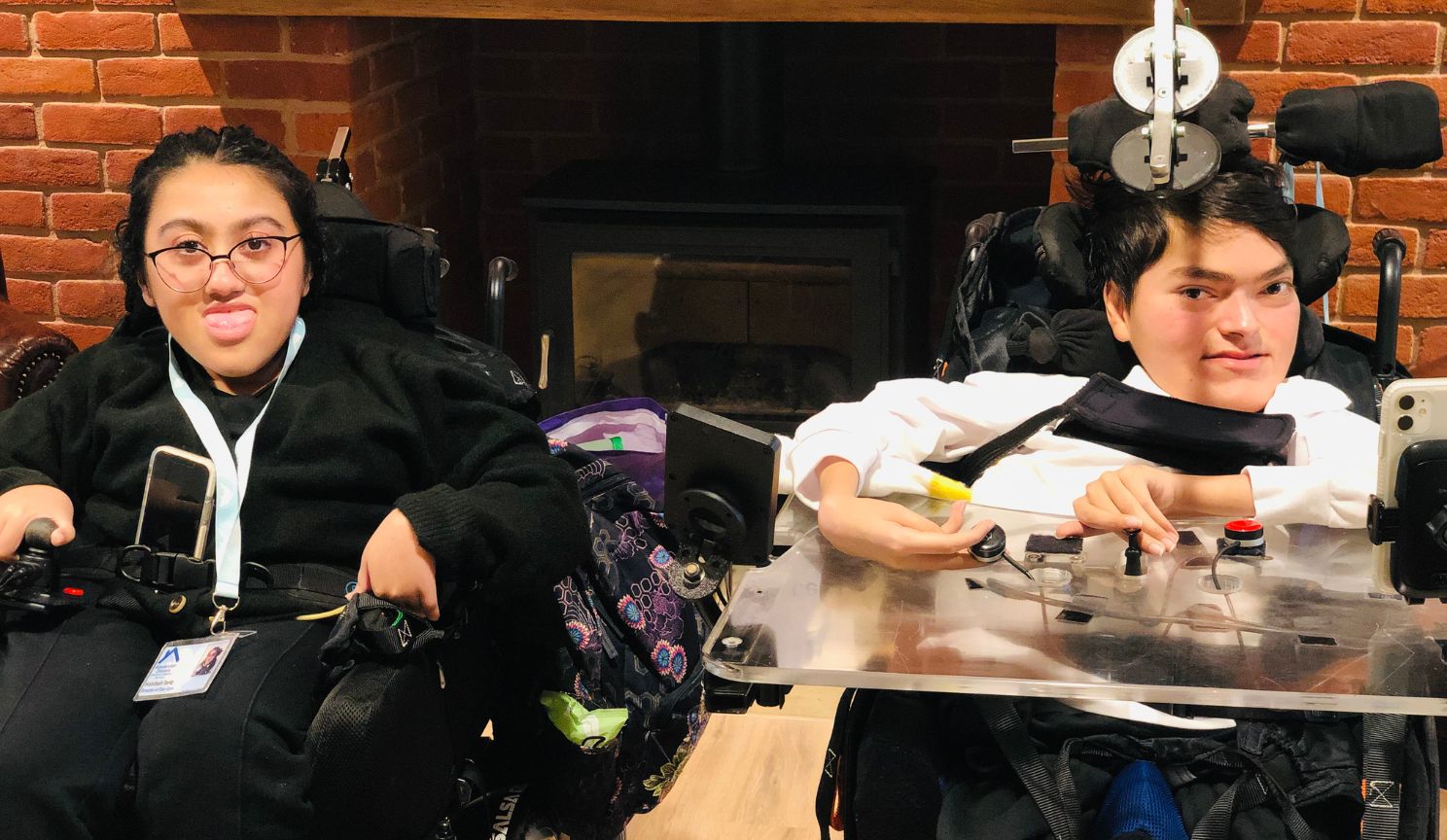 To celebrate Children's Hospice Week, we unveiled a special virtual tour of our hospice that had been created by two young people we support.
The video aims to highlight the fun and adventures that Alexander Devine brings to so many local children with life-limiting and life-threatening conditions, and their families.
19 year old Aaron Sennick and 14 year old Habibah Tariq, who are both supported by Alexander Devine, filmed and created the video themselves. They both have forms of muscular dystrophy, causing them to have significant muscle weakness that is deteriorating over time.
They enjoy their visits to the hospice, as well as being supported in their own homes.
Aaron, who lives in Slough, explained how he was able undertake the filming independently and why it was so important for him to create this special tour video:
"Alexander Devine has supported me and my family since I was 12 years old and I wanted to do something to give back to the charity for all the amazing care they have given me as well as my mother over the years.

Working in media has always been a passion of mine, so it has been an absolute pleasure to use my skills to help the charity. We wanted to show supporters as well as families that may have need of the hospice, just what it is really like at a children's hospice. Many people think of a hospice as a sad and depressing place, but as you can see the reality is quite the opposite!

I recorded the entire video on my iPhone independently. I am unable to raise my arms due to my condition, so I use the voice control feature which is implemented into my phone's operating software to control it. I am so thrilled with how the video came out and I hope it demonstrates how uplifting and fun it really is at Alexander Devine."
Habibah, who lives in Maidenhead, also shared how much fun she had filming the video:
"I had great fun filming the hospice tour with Aaron and the amazing hospice staff; it's definitely an experience I will never forget.

My visits to the hospice are always magical and filled with fun.  The hospice has really supported me with my baking and now I am ready to participate in the junior bake-off!

Due to my condition I am unable to travel far or go on any holidays hence the reason I spend a lot of my time at the hospice. Having the Alexander team support me is the best thing that I have experienced and no words can express the place the team have in my heart!"
Fiona Devine, CEO and Co-Founder thanked and praised the teenagers for creating such a special video:
"This is such a special video that truly gives an insight into our world and the reality of what our children's hospice service is all about. We absolutely love it and are so grateful to Habibah and Aaron for taking the time to create this virtual tour. We know it is already making an impact from all the wonderful messages from families and supporters."
 To watch the hospice tour video, please visit A virtual tour of our children's hospice
Need our help?
The word hospice should not seem scary and getting support from us doesn't have to mean a child's death is imminent. Helping to enrich the lives of the children and their families is at the heart of our service, our end of life and bereavement support is just a part of what we do.
Our children's hospice service covers the whole of Berkshire and into surrounding counties. If you think your child may be eligible for our services, please do get in touch.
Alexander Devine on Facebook
This message is only visible to admins.
Problem displaying Facebook posts.
Click to show error
Error: Server configuration issue
Alexander Devine Children's Hospice Service is the operating name of Alexander Devine Children's Cancer Trust. A company limited by guarantee registered in England and Wales No. 5757493
Copyright © 2019 Alexander Devine Children's Hospice Service. UK Registered Charity No. 1118947.