The Big Curry Night at the hospice, 28th February 2023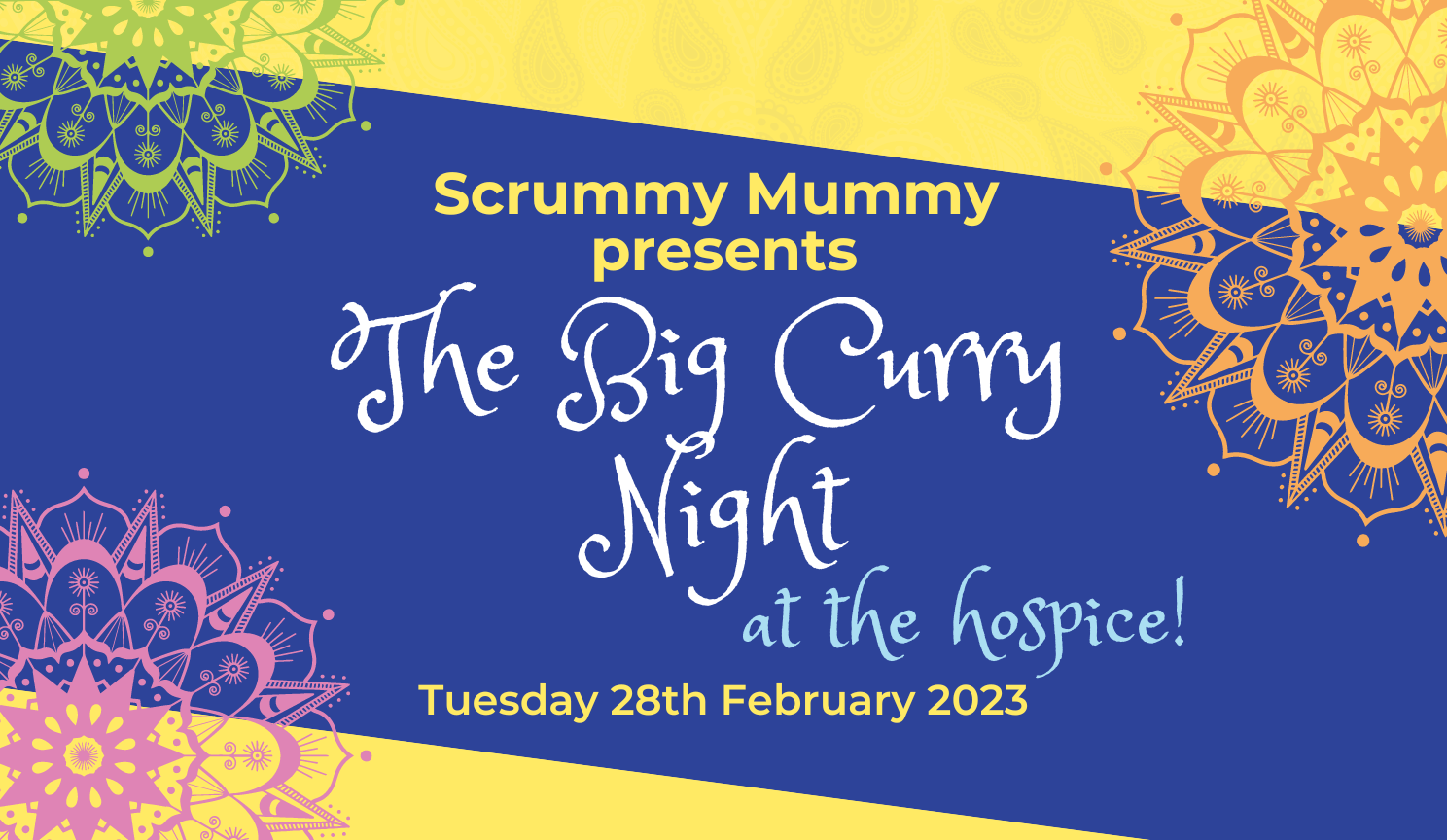 Join us at our hospice for a curry banquet that is second to 'naan'!
We're delighted to tell you that our traditional annual Scrummy Mummy Curry Night will be back in person this year.
We've decided to celebrate being able to hold a physical event by hosting it at a very special venue – our children's hospice. What's more, while our curry nights used to be a ladies' night, by popular demand this year we're opening it up to absolutely everyone.
Tickets are limited so book yours today!
Tickets are £35 per person and include:
7pm welcome drink
2 course curry banquet
Dessert bar (including, of course, Granny's trifle)
We have teamed up with the team from Sultan in Wokingham to create a delicious menu for our evening.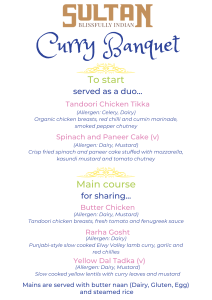 A very special tradition reaching back 14 years
Our Scrummy Mummy curry night has a very special meaning. It was named after the affectionate nickname Alexander had given his mum Fiona, our CEO and Co-Founder and brings together some of Alexander's favourite foods – curry and his granny's trifle! Our very first Scrummy Mummy took place in 2007 in the hall of Alexander's school with Fiona serving homemade curry to local supporters.
Need our help?
The word hospice should not seem scary and getting support from us doesn't have to mean a child's death is imminent. Helping to enrich the lives of the children and their families is at the heart of our service, our end of life and bereavement support is just a part of what we do.
Our children's hospice service covers the whole of Berkshire and into surrounding counties. If you think your child may be eligible for our services, please do get in touch.
Alexander Devine Children's Hospice Service is the operating name of Alexander Devine Children's Cancer Trust. A company limited by guarantee registered in England and Wales No. 5757493
Copyright © 2019 Alexander Devine Children's Hospice Service. UK Registered Charity No. 1118947.